David Helmer
June 24, 1954 ~ October 27, 2019
 David W. Helmer, Sr. was unexpectedly called home by the Lord on Sunday, October 27, 2019. David was born in Wellsville, NY on June 24, 1954, son of Gilbert W. and C. June Brandes Helmer. David graduated from Wellsville High School in 1972, and from Alfred State College with a degree in HVAC Technology in 1974. After college, David worked alongside his Uncle, George E. Lehman at George's business, K&L Appliance Repair Service in Wellsville. Following George's death in 1999, David went on to work for higher end appliance companies, such as Sub Zero, Dacor and Kuppersbusch. His work relocated him to Rochester, Delaware, and the New Jersey Shore, before coming back home to settle in Wellsville.  David followed in the footsteps of his father, Gib, joining the Wellsville Volunteer Fire Department, McEwen Hose Company #4 in June of 1972. David was quickly put to work as Hurricane Agnes brought heavy flooding to the area. He joined in on rescue efforts and filling sandbags, working tirelessly through the days alongside his brother firefighters. During his 47 years in the Fire Department, David held the office of Captain and was most recently the department representative to the Allegany County Fire Advisory Board. David was also a long-time member of the Wellsville Volunteer Ambulance Corps., where he loved to drive ambulance.  David was also an avid lover of antique vehicles. He loved to attend car shows, and eventually acquired two classics of his own. First, a 1961 Corvair Rampside, and then a 1957 Willy's Jeep. David took these vehicles to car shows in New Jersey, and various other shows in the Allegany County area, where the two classics won multiple awards. More recently, one of his favorite shows to attend was Cruise Night in Angelica. As often as he could, he and his son, David Helmer, Jr. would take one and sometimes both vehicles to these cruise nights.  David loved getting together with friends anytime he could. He enjoyed gathering together, knocking a few back, while entertaining others with his stories about his work, the Fire Department and Ambulance Corps., and his participation in Drum and Bugle Corps. Previously having been a member of the Blue Devils, the Mighty St. Joe's, and the Yankee Rebels.  David is survived by his mother, C. June Helmer of Wellsville, a daughter, Nicole (Jeffrey Ormsby) Helmer of Wellsville, a son, David "DJ" W. (Becky Sutton) Helmer, Jr. of Wellsville and Allison (Jeffrey) Culbertson, also of Wellsville. David was predeceased by his father, Gilbert W. Helmer, his Aunt Edna (George) Lehman, and Uncle Kenneth "Kenny" (Barbara) Brandes.  Friends are invited to call on Thursday, October 31, 2019 from 2-4 p.m. and 7-9 p.m. at J. W. Embser Funeral Home in Wellsville. Friends are also invited to call on Friday, November 1, 2019 at Trinity Lutheran Church, 470 N. Main St., Wellsville, NY, from11a.m. to 12p.m., with the funeral service to follow at noon. In lieu of flowers donations can be made to the Wellsville Fire Company, Wellsville Volunteer Ambulance Corps., or Trinity Lutheran Church.
Steven Allen
February 4, 1953 ~ September 17, 2019
On Tuesday, September 17, 2019 Steven C. Allen, of Alfred Station was called home to be with his Heavenly Father after a long battle with illness, he was only 66 years old. Born in Wellsville on February 4th, 1953 to the late Lawrence "Mike" and Barbara (Barnes)  Allen. Baptized at John's Episcopal in Wellsville, where he served as an alter boy. Steve was also a founder of LAB, LAB rules!! A 1972 graduate of Wellsville High School, and a  1974 graduate of Alfred State College with an associates degree in Applied Electronics. On the 17th of July 1976 he married the love of his life, Nan Hennard, at the Christian Temple in Wellsville. During and after college he worked his way up to partner with his late mentor, EJ Brown, at Jericho Audio. In 1982, after the death of his mentor, and while he Nan were expecting their son, Sean, he partnered with college friends to open The Sound Track of Alfred. After 9 years the decision was made to close the Sound Track, and started Early Security and Electronics, working closely with his wife and then with his son. After closing the store, Steve went to work at Dresser Rand in multiple capacities in the Wellsville and Olean offices until he retired early do to his ill health.  As a life long Boy Scout and Scout leader, Steve earned many awards and accolades, and helped many young men to earn their Eagle Scout award, including his son, Sean. He worked tirelessly as a district commissioner to train leaders in the Boy Scouts to better the scouting program in our rural area. As a Mason, among other offices, Steve served as master of the University Lodge in Almond, the District Deputy Grand Master, the Commander of, the now closed, Knights Templar DeMolay Commandry in Hornell. Through Steve's service to God and his community his legacy will live on for many generations to come.  Steve is survived by: the love of his life, best friend, and wife of 43 wonderful years Nan; His son, whom he was so proud, Sean (Stacy)  Allen of Scio; many "adopted" sons and daughters; his two dogs Fargo and Lucas; his two brothers James (Mary Ann)  Allen of Pennsylvania and David (Debbie)  Allen of Florida; and 8 nieces.  The family will receive visitors at the J.W. Embser Sons Funeral Home in Wellsville on Tuesday, September 24th at 4 pm with Masonic and Christian services to follow at 6 pm. In lieu of flowers the family is asking for memorials in Steve's name to the New York State Vapor Association (
www.nysva.org
) ,  or to Elk Lick Scout Reserve general maintenance fund, Allegany Highlands Council, 50 Hough Hill Road, Falconer, NY.  14733. 
Patrick Steven Lester
September 20, 1952 ~ February 7, 2019
Patrick Steven Lester, age 64, of 95 East Pearl Street passed away on Thursday, February 7, 2019, at the Comfort House of Allegany County in Wellsville. He was born on September 20, 1954 in Wellsville to Donald and Nancy White Lester. On January 27, 1979 in Hanover, New Hampshire he married Nancy Alt who survives.  Pat grew up in Wellsville and graduated from Wellsville High School in 1972. He graduated from Alfred State College and earned a Bachelor's Degree in Business Administration from Northwood Institute in Midland, MI. In 1979 he joined his father at Don Lester Chevrolet in Wellsville as a salesman and later he became a long time employee of Wellsville Ford were he currently worked. He loved the game of golf and was a long standing member of the Wellsville Country Club. He was a 43 year member of the Wellsville Elks Lodge, and was a member of the Sons Of the American Legion in Wellsville. Pat grew up attending St. John's Episcopal Church where attended services faithfully with his friend Billy Geoppner. He will be remembered for his love of cars, as a Green Bay Packers fan, and his love of Dean Martin music.  Pat is survived by his mother Nancy of Ellicott, MD; his two sons, Kyle Lester of Seattle, WA., and Ryan Lester of Austin, TX.; his life partner Judy Winterhalter of Wellsville; his brother Michael Lester[Anne Marie] of Flat Rock,NC; his sisters, Sue Fahy of the Villages,FL., and Chris O'Brien [Richard] of Ellicott, MD.; his cousins, Paul Lester Jr., and Shelly Delaney; several nieces and nephews; and his best pal Ceaser.  Pat was predeceased by his father Donald and his Uncle Paul Lester Sr.  Friends are invited to attend an Elks Lodge of Sorrow on Saturday, February 16, 2019, at 1 pm in the Wellsville Elks Lodge followed by a Celebration of his life until 4 p.m. Memorial donations may be made to either the Comfort House of Allegany County or to the Wellsville Elks Lodge 1495. 

Lou Ann Klein-Emerson
~ December 15, 2017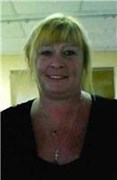 Lou Anne Klein, of Buffalo, NY, passed away Friday, Dec. 15, 2017.  Dearest mother of Thomas T. Vroman (Kerri D. Osgood) and Bret A. Lounsberry; grandmother of Kyra, Bret Jr. and Blake Lounsberry; daughter of the late Thomas A. and Ardath B. (Phillipson) Klein; sister of Deanna A. Reddy; also survived by nephews.  There will be no prior visitation. A Memorial Service will be held at the convenience of the family.  Memorial contributions may be made to the SPCA of Erie County. Arrangements made by Erie County Cremation Service, 873 Abbott Road in Buffalo. 
Stanley R. Weinhauer
April 23, 1954 ~ August 14, 2017
Stanley R. "Stan" Weinhauer, age 63, of Vanness Lane passed away on Monday, August 14, 2017, at Highland Hospital in Rochester. He was born in Wellsville on April 23, 1954 in Wellsville to Frank and Rose Payne Weinhauer. On September 22, 1990 in Las Vegas, Nevada he married his soul mate, Karen Matteson, who survives.  Stan was a lifelong resident of Wellsville who graduated from Wellsville High School in 1972. He had worked for the former Harris Supply Company and for 18 years he drove truck for Shorts Oil Company. In 2010 Stan became an owner operator of his own trucking company retiring in 2015 due to ill health. He will be remembered as a hardworking man who was a loving husband.
Survivors include his wife Karen; a sister, Susan (Keith) Knight of Andover; his in laws, Marion and Mary Matteson; brother in laws, Brian (Tammy) Matteson and Alan (Bonnie) Matteson all of Wellsville; several nieces and nephews; and his constant companion, Abby.  Stan was predeceased by his parents and a brother in law, Scott Matteson.  Friends are invited to call at the J.W. Embser Sons Funeral Home in Wellsville on Saturday, August 19, 2017, from 12 noon to 2pm for celebration of his life. Memorials in Stan's name may be made to the charity of the donor's choice.
James Michael Hennessy
February 28, 1954 ~ July 1, 2016
James Michael Hennessy, 62, of Rowlett, TX, passed away on Friday, July 1, 2016 following a long illness. He was born February 28, 1954, in Wellsville, NY, the eldest (and bossiest) son of James M. and Mary Ellen (Driscoll) Hennessy.   After growing tired of the frigid western New York winters, Jim moved south to Rowlett, TX. For several years he worked as a hospital administrator where he put his assertive nature and loud voice to good use. Later in life, he greatly helped his wife by managing her medical practice. He was a wonderful and caring father, always making sure to watch after his daughter so that he would never miss an opportunity to embarrass her in front of her friends. Jim was an avid reader of non-fiction and enjoyed annoying his wife and daughter with his repeated viewings of World War II programs on the History Channel. Despite his brash personality, Jim was a very caring soul. He was always the first one to lend a hand, offer a ride, or cook a meal when needed. His thoughtfulness will be greatly missed. James is survived by his wife: Suzanne Smith of Rowlett, TX; daughter: Kathryn Hennessy of Irving, TX; brothers: Joseph (Laurie) Hennessy, Timothy (Patti) Hennessy and Michael (Ann Marie) Hennessy all of Wellsville, and Daniel (Kathleen) Hennessy of Jamestown, NY, as well as various nieces, nephews, cousins, uncles, and aunts. He was preceded in death by his parents and Brother, Patrick Hennessy. Friends are invited to visit with the family on Saturday, July 9, 2016 from 10:00 to 11:00 am at the Immaculate Conception Church, 36 Maple Avenue in Wellsville. A Memorial Mass will be celebrated at 11:00 am Saturday, following the visitation. Burial will be in Sacred Heart Cemetery. In lieu of flowers, please consider memorial donations to the Immaculate Conception School or the Hart Comfort House.
Dorothy Jean "Dotsie" Wyckoff Lewis Guinnip, 61, of 5936 Fish Road gave up her fight with ALS at home on Thursday, November 20, 2014. She was born on April 18, 1953 in Wellsville, the daughter of Edward and Esther (Jackson) Wyckoff. On August 20, 1977 in Petrolia she married Bruce D. Guinnip who survives.
Dotsie was employed as a production coordinator for the Nutrition Department of Jones Memorial Hospital in Wellsville until her diagnosis with ALS in 2011.
Surviving in addition to her husband are two beautiful daughters, Tara-Jean Guinnip of Scioand Sandy (Dan) Friday of Rochester, two grandchildren, Evan and Taylor-Grace Friday, her mother, Esther Moultrup of Scio, three sisters, Betty (Rick) Moultrup of Allentown, Patty (Bob) Standard of Scio and Gina Elliott of Wellsville, two brothers, Edward H.Wyckoff Jr. of Bolivar and Jason (Ashley) Moultrup of Scio as well as several nieces & nephews. She was also affectionately known as "Grandma Dots" to Carly and Emma Moultrup. She was predeceased by her father, her step father, Norman Moultrup and her first husband, Richard Lewis.
Friends are invited to call on Saturday, November 22, 2014 from 12 noon to 2:00 pm at the J. W. Embser Sons Funeral Home Inc. in Wellsville. The funeral will follow visitation at 2:00 pm Saturday in the funeral home with her nephew, David Greene presiding. In lieu of flowers, the family suggests memorial donations be made to Hearts for ALS NY % 1899 South Avenue, Rochester, NY 14620. For more information on ALS, please visit als.net. To leave online condolences, please visit www.embserfuneralhome.com.