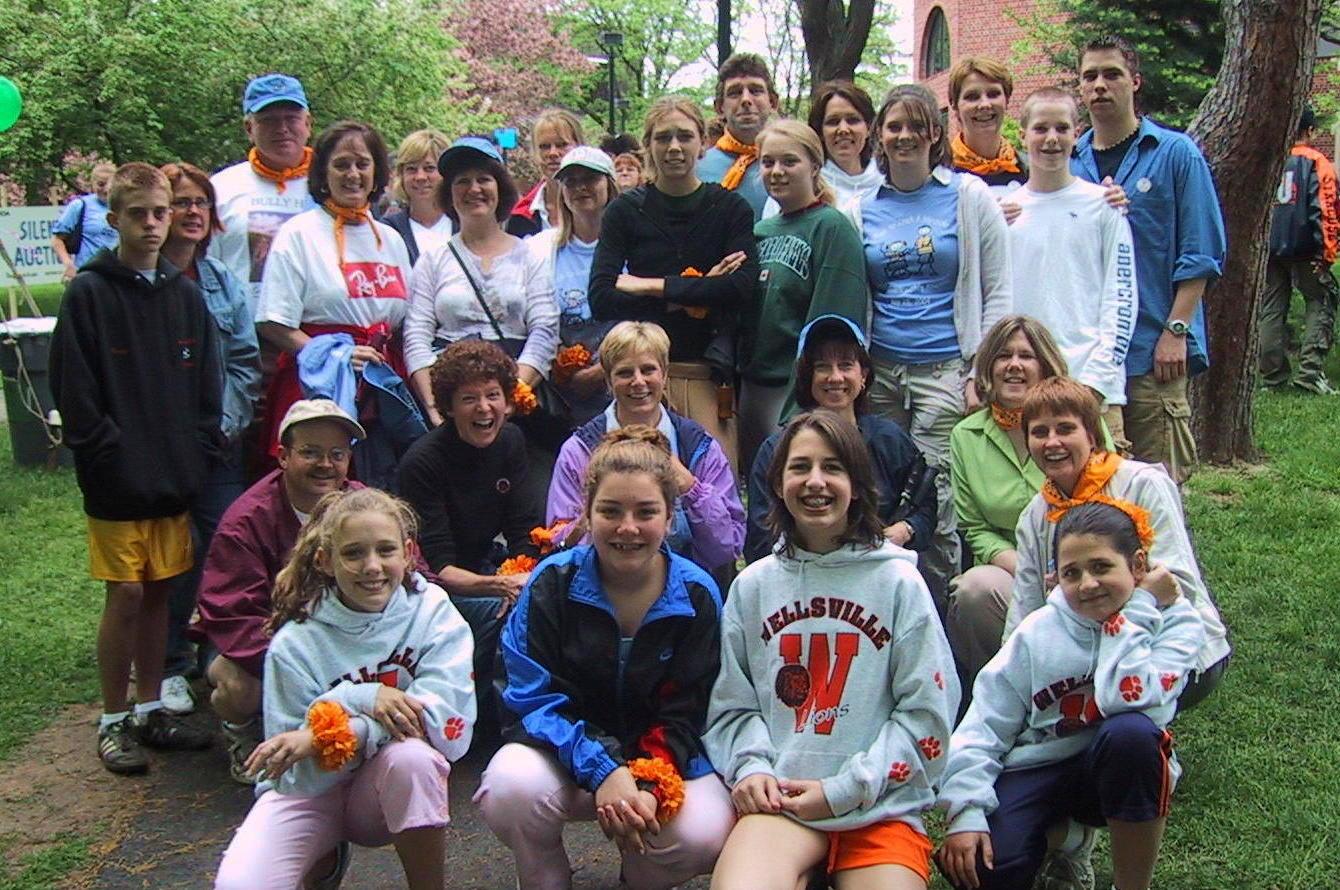 Here are some of us 76'ers, spouses, and family and friends just before our Walk to Seek a Miracle in Pittsford. This is a fund raising walk to seek a cure for an MS disease called Freidrich's Ataxia, which has afflicted Bob and Margaret (Massey) Ferrone's two daughters.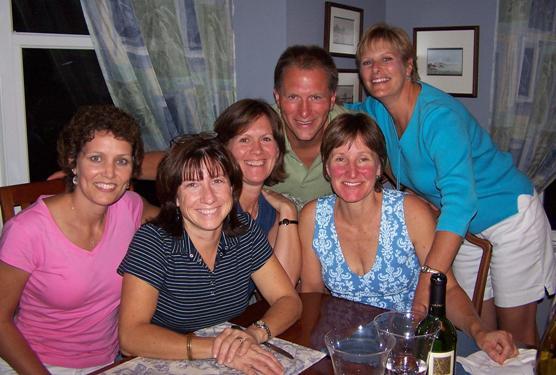 Some class of '76 ers got together for a visit in Rochester this summer. Who is that lucky fellow with all of those gorgeous girls?

Do any of you remember Mrs. Bouch and Kindergarten at Martin Street School? Here we are! top row: Kathleen Cunningham, Jon Kraska, Jim Walchli, Barb Dickenson, Stephen Galutia, Nancy Shine, Dan Gardner, jim Baldwin, Karen Cunningham Middle Row: Mark Moyer, Wendy Swarthout, Tim Haxton, Stanny Rosell, Brian Higgins, George Bunnell, Kelly Stewart Bottom Row: Beverly Daily, Vicky Simpson, Tom Reuning, Stephen Dahar, John Moore, Annette Bentley, Jame Aldrich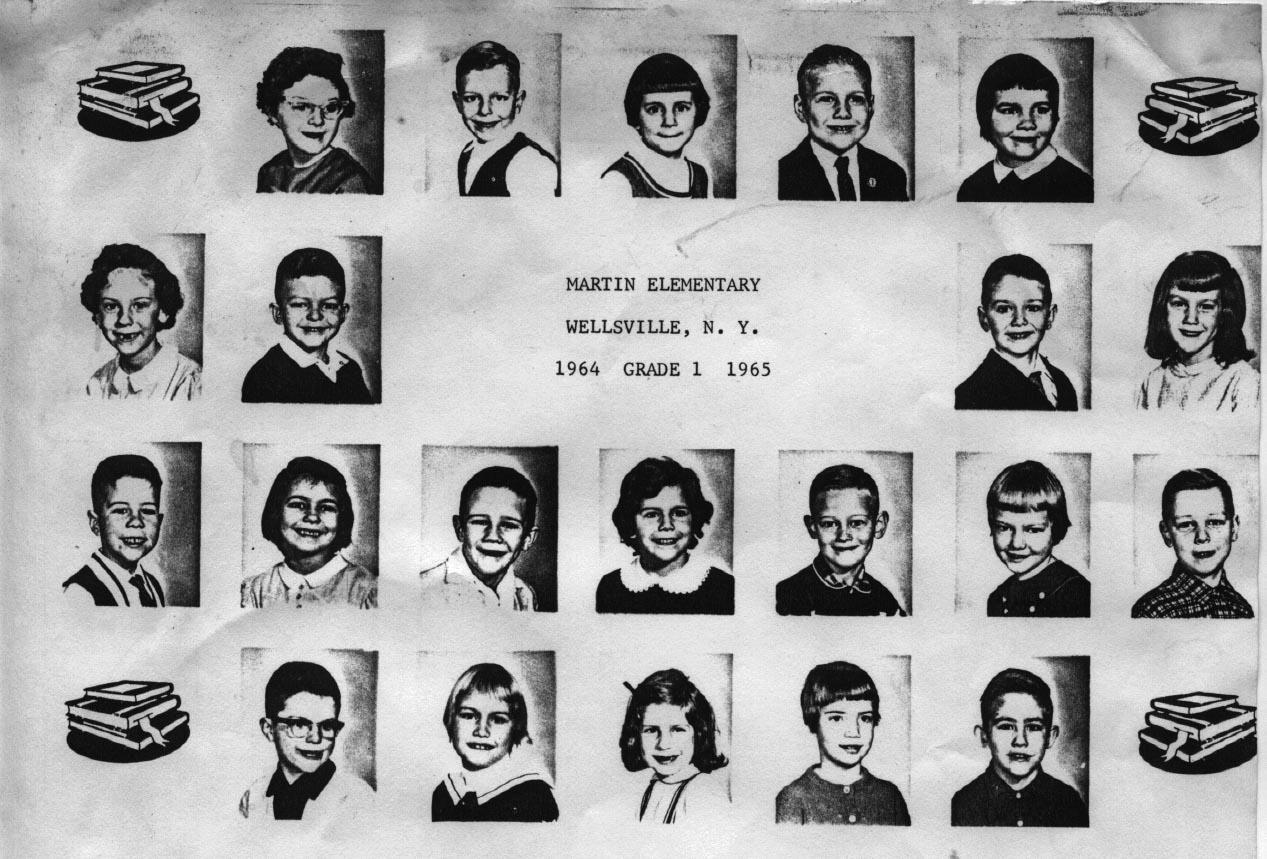 Here is one of the first grade classes at Martin Street. Any clues to who these kids are?

Does anyone remember this surprise 19th birthday party? What a bash!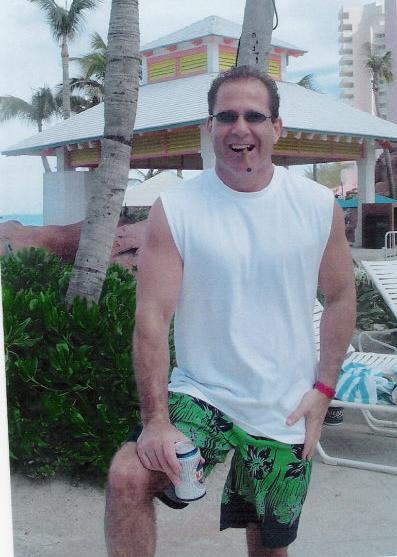 Things don't change much after 30 years.

Our 20th reunion Friday night gathering at Jim Allen's

One more photo of our 20th reunion Friday night bash at Allen's. Thanks Whitey for the use of the house and thanks to Dawn (Vonlatta) Youmans for finding these photos

Little League Champs! Do you recognize these baseball players?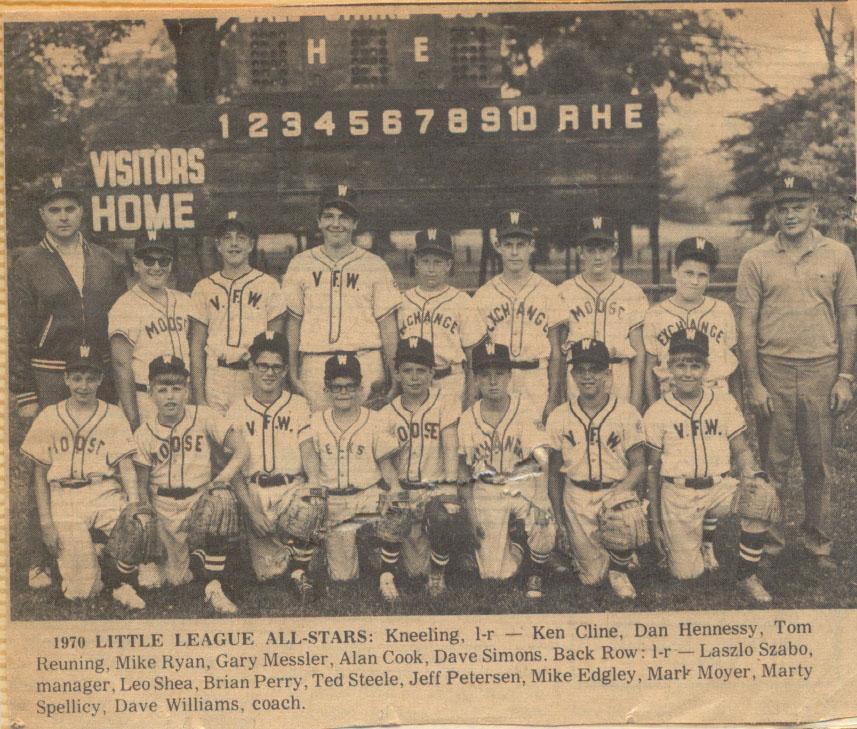 Little League All-Stars! What a collection of talent!

ICS 3rd Grade. Do you recognize these young whipper snappers?
Thank you to Tom Hart for forwarding me this photo.