---
Class of 1934 In Memoriam
---
Margaret Elaine Hall-Dickens
March 8, 1915 ~ November 20, 2006
---
Jane Esther Campbell-Buffe
 August 23, 1916 ~ December 20, 2002
Jane Esther Buffe, 86, died on Dec. 20, 2002 at the Hospice of the Visiting Nurse Service.  Jane was the beloved wife of William (Bill) for 63 years; the loving mother of Ann, who preceded her in death in 1998, and Carol; and dear grandmother of Joanne and Ka tie. She had lived in Akron for most of her life.  Jane was born in Wellsville, N.Y. in 1916 to Anna and Lewis Campbell, and graduated from the University of Michigan where she met her husband. Jane pursued three main "careers" in her life, all of which she thoroughly enjoyed and devoted herself to: her family, volunteer work, and professional social work.  Jane came from a large, happy family, and she brought vitality and fun to her own family. After obtaining a master's degree in social work from Case-Western Reserve University, as a mature student, she worked for the Summit County Children's Services Board for over 20 years. Throughout her life and until fairly recently, she was also a dedicated volunteer in many community services such as United Way, P.T.A., Girl Scouts, neonatal unit of Children's Hospital, and the St. Bernard's Food Program, where she used to make bologna sandwiches every Thursday, along with a great group of volunteers. Jane will be remembered for her wonderful sense of humor, her warmth and kindness, and in the past few years, her quiet forbearance in the midst of failing health. Most of all, she will be known for her active concern for others especially the poor and hungry, and babies and children and for her absolute belief in the value and dignity of every person.  A memorial mass will be celebrated at 10 a.m., MONDAY, at St. Bernard Catholic Church. RECEPTION TO FOLLOW AT THE CHURCH. Private inurnment at Holy Cross Cemetery. In lieu of flowers, donations may be made to St. Bernard's Food Program, 44 University Ave., Akron, Ohio 44308, or Hospice Care Center, 3358 Ridgewood Rd., Akron, Ohio 44333.
---
John Clary Duke
 January 9, 1917 ~ August 20, 1996
---
John Bernard Petrey
 May 12, 1917 ~ November 17, 1993
---
Eleanor Owen-Smith
November 11, 1916 ~ ?
---
Lucille Jones-Frank
July 15, 1916 ~ September 14, 2012
---
Mary Margaret Searle-Slavin
June 10, 1916 ~ February 5, 1997
---
Carl Eldon Kailbourne
 September 6, 1915 ~ October 12, 2002
CARL E. KAILBOURNE, BROWNSVILLE, Texas – Carl E. Kailbourne, 87, died Saturday (October 12, 2002) in Brownsville, Texas.   He was born September 6, 1915, in Kane, Pa., the eldest son of Daniel and Blanche Kailbourne. In 1937, he married Jean Smith who survives him.  Mr. Kailbourne lived in Kane and Driftwood, Pa., until moving to Wellsville in 1930. He attended Wellsville High School, graduating in 1934. He was employed at the Sinclair Refinery Co. for 23 years until it closed. He built the Kailbourne Supply Co. on Riverside Drive and engaged in selling and servicing tools and equipment for schools and industry, locally and throughout several states, until he retired in 1977. He was a Master Mason of Lodge 230 F. and A.M., and a 32nd degree Mason.  In 1978, he became a "winter Texan", maintaining a home in Brownsville, Tx., and returning with his wife to spend summers at their home on Riverside Drive in Wellsville. He loved to playing golf, hunting and woodworking.  Mr. Kailbourne is survived by his wife, Jean Kailbourne; a daughter, Sandra (Donald) Hennel of Glenville; a son, Gary (Gail) Kailbourne of Oak Island, NC; a sister, Vivian (Richard) Ostos of Brownsville, Tx.; three brothers; Erland Kailbourne and Raymond (Colleen) Kailbourne of Wellsville, and Lloyd Kailbourne of Whitesville; four grandchildren; two step grandchildren; one great grandson; and many nieces, nephews and cousins. He was predeceased by two sisters, Katherine Rose and Grace Buettner; and a brother, Donald Kailbourne.  A Memorial Service was held on October 16, 2002 in Brownsville, Tx. A local memorial service is planned at a later date. Donations may be made to the Leukemia Foundation or to a charity of the donor's choice.
---
Walter Edwin Gardner
November 21, 1916 ~ November 8, 1985
---
Richard Matthew Roche
 July 25, 1913 ~ July 21, 1988
---
Harold G. Thompson
February 21, 1914 ~ February 1, 2005
---
Henry Carl Congelli
 April 1, 1916 ~ October 10, 2004
---
Marie Anna Putzman-Steinbarth
 April 23, 1916 ~ January 9, 2001
---
Helen Anderson-O'Donnell
 May 4, 1916 ~ October 14, 1999
---
Wilbur Leinemann
---
Florence Anderson-Lilly
May 14, 1914 ~ April 12, 1992
---
Wendell Xavier Colegrove
 May 16, 1916 ~ February 21, 1991
---
Roland Gallman
---
Richard O'Leary
August 8, 1915 ~ February 29, 1992
---
 George "Louie" DeBarbieri
May 6, 1915 ~ May 12, 2005
---
Helen DiSorbo
February 20, 1915 ~ July 1986
---
Clement James Manion
 June 20, 1914 ~ April 14, 1992
---
Virginia Lee Harder-Dodds
 April 18, 1915 ~ June 27, 2000
---
Virginia Callaghan-Fleischman
March 23, 1912 ~ March 12, 2005
---
William Dorney
March 11, 1917 ~ March 8, 2006
---
Theodore McClure
September 18, 1915 ~ July 17, 2007
Theodore McClure, Sun City Center, FL / Wellsville, NY. Died July 17, 2007, in Sun City Center. Born September 18, 1915 in Wellsville. Predeceased by his wives, Elsbeth R McClure, Caroline W. McClure, and his sons, Philip T. McClure and John L. McClure. Survived by his son David E McClure of MA and stepson Craig Weber (Diane) of CO. Also survived by his  grandchildren; Sean, Tara, Emily, Morgan, Winifred, John, Joseph, of MA; Matthew, Penny, & their mother Jean of Rochester, David Weber; 2 great-grandchildren, nieces and nephews. Mr. McClure was President of Citizens National Bank until its merger with Key Bank. He was a 33rd degree Mason in the Corning consistory and a charter member of the Wellsville Lions Club. He was active in community affairs in Wellsville until his retirement full time to Sun City Center. A Memorial Service will be held Saturday, September 15th at 10 AM at the First United Methodist Church, 79 Madison St., Wellsville, NY. Memorials may be made to the Wellsville Volunteer Ambulance Corps, Wellsville, NY 14895.
---
Olive Audrey Withey-Rogers
 January 11, 1914 ~ September 1995
---
Carolyn Coats-Rogers
June 26, 1916 ~ June 23, 2014
Carolyn Coats Rogers, age 97, a resident of the Briody Health Care Facility, Lockport, N.Y., went to be with the Lord on June 23, 2014.  The daughter of Guy and Margaret Coats, she was born on June 26, 1916, in Wellsville, N.Y. After graduating Wellsville High School, she was employed as a secretary at Sinclair Refinery; served as secretary of the Business and Professional Women's Club of Wellsville; and was married in 1940 to Maynard R. Rogers. The couple moved to Silver Springs, N.Y., in 1945, where they raised their family and served the community. Carolyn served as an election inspector, a member of Letchworth Central School Parent Teachers' Association, and secretary-treasurer for the Gainesville Public Library. She was employed as secretary for the Letchworth Elementary School and in retirement, as a babysitter. She was a member of the Silver Springs United Methodist Church, where as a Sunday School teacher and through her deep faith, she enriched the lives of children and adults alike.   Carolyn was predeceased by her husband, Maynard, who passed away on Jan. 8, 2014. She is survived by children, Hal (MarySue) Rogers of Lockport, N.Y., Darla (Robert) Egmond of Harrisonburg, Va., and Terry (Mary) Rogers of Davidsonville, Md.; five grandchildren, and 12 great-grandchildren. She is also survived by siblings, Dale (Ruth) Coats of Scio, N.Y., and Edith (Malcolm) Crittenden of Wellsville, N.Y. She was predeceased by siblings, Carlton, Charles F.A., Elaine and Jeanne.  A combined memorial service for Carolyn and Maynard will be held at the United Methodist Church, Church St., Silver Springs, N.Y., on Wednesday (July 2, 2014) at 1 p.m. There will be no prior calling hours. A graveside service will be on Aug. 2, 2014 at Whitesville Cemetery, Whitesville, N.Y.  In lieu of flowers, the family requests donations be made to the Silver Springs Rescue Squad, PO Box 117, Silver Springs, NY 14550 or the Briody HCF Long Term Care Memorial Scholarship Fund, 909 Lincoln Ave., Lockport, NY 14094.
---
Walter Benedict Shine
October 10, 1914 ~ June 2, 2005
---
Florence Marie Hepker-Robison
June 13, 1916 ~ December 18, 1985
---
Lloyd Earl Shay
April 8, 1914 ~ June 8, 2000
---
Fern Dickerson-Maxson
September 22, 1915 ~ March 26, 1998
---
 Catherine Teresa Lee-Moran
November 28, 1915 ~ July 20, 1997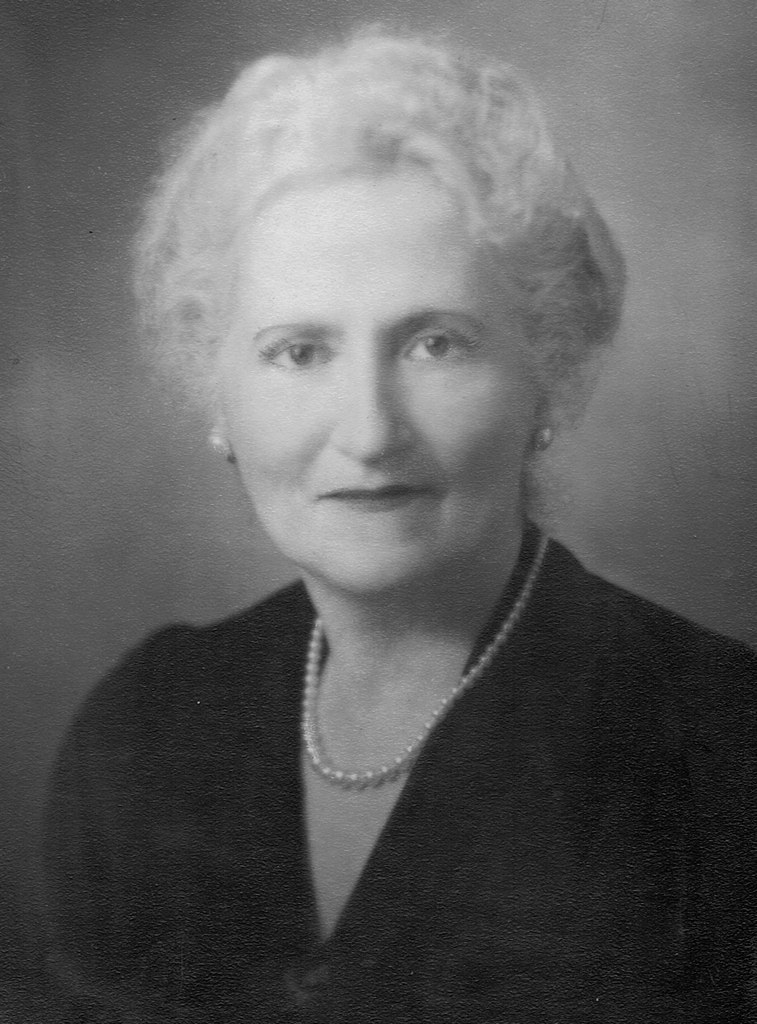 ---
 Christine Able Boyce-Boller
August 22, 1916 ~ September 20, 2016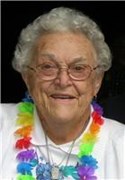 Christine Boyce Boller, 100, of Absolut Care at Three Rivers on Creekside Drive in Painted Post, N.Y., formerly of Wellsville, N.Y., died Sept. 20, 2016, just four weeks after her 100th birthday.  Christine was born Aug. 22, 1916, in Wellsville, N.Y. She was a daughter of Rockwell and Blanche Stone Boyce. She was a graduate of Wellsville High School, Rochester Institute of Technology and Rochester Business Institute. She then worked at Eastman Kodak until her marriage to John Boller in 1940. They moved to Ridgway, Pa., where John was employed by Scoville Brown & Co. of Wellsville as a salesman. After 16 years, they returned to Wellsville when John accepted a job with N.J. Thompson Co. based in Elmira. Christine was employed by the Wellsville School system for 18 years as a secretary in the elementary schools. She enjoyed her work and loved the children. Christine was the secretary of the Evergreen Twig of the Jones Memorial Hospital auxiliary for many years. She was a member of the First United Methodist Church in Wellsville and enjoyed the Mary and Martha church group when it was active. She initiated the construction of the Memorial Garden at the church in memory of her parents, brother, sister and husband.  She had many hobbies and was an avid bridge player. She enjoyed knitting, braiding rugs, and especially painting and decorating birdhouses, which she continued at the assisted living facility where she had resided since early 2008. She also took up folk art and painted many Amish scenes. Her work was highlighted at art shows in both Wellsville and Corning.  Survivors include her three daughters, Sandra (Bill) Cowley, 14218 N. Canterbury Drive, Phoenix, AZ, 85023, Brenda Boller, 110 Creekside Drive, Apt. 330, Painted Post, NY, Camille (Dick) Grace, 200 Cemetery Road, Carlisle, NY, 12031, two grandchildren, two great-grandchildren, two cousins and several nieces and nephews. She was predeceased by her parents, Rockwell and Blanche Boyce; sister, Barbara (James) Corbett; brother, Donald (Gwen) Boyce; and husband, John Boller. Burial will be in the Mills, Pa., Cemetery in the family plot.  At Chris's request, there will be no calling hours or funeral service. Her life was recently celebrated at four 100th birthday parties, with lots of family and friends attending and sharing memories.  Memorial donations may be directed to the David A. Howe Library in Wellsville or to the First United Methodist Church of Wellsville, NY, 14895, for the maintenance of the Memorial Garden.
---
Dorothy Elizabeth Saunders-Koontz-Weirich
January 18, 1916 ~ June 4, 1994
---
 Eleanor Irene Ketchner-Carlin
July 12, 1915 ~ February 27, 2003
---
 Barbara Henrietta Gaus
March 5, 1916 ~ September 24, 2005
---
 Ray Leslie Miller
January 16, 1916 ~ April 15, 2001
---
 Emerson Julius Mills
March 24, 1916 ~ July 12, 1993
---
 Veronica Graves-Fogle
January 16, 1917 ~ February 17, 2003
---
 Vernon "Punk" Edward Potter
June 30, 1918 ~ April 6, 2003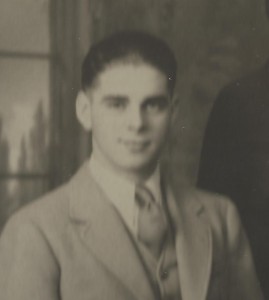 ---
 Eugene Timothy Forhan
April 12, 1917 ~ April 15, 1996
LT. COL. U.S. ARMY AIR CORPS
WORLD WAR II — BRONZE STAR
---
 Agnes Anne Arnold-Stevens
July 16, 1914 ~ September 22, 1999
---
 Margaret Pfuntner
---
 Wilma Elaine Pinchin-Green
August 2, 1915 ~ December 25, 1989
---