Dana Pickup, Jr.
February 7, 1943 ~ May 24, 2016
Dana R."Ronnie" Pickup, Jr., 73, of Wellsville, NY and Venice, FL, passed away on Tuesday, May 24, 2016 at Transitions Hospice Home in Raleigh, NC. He was surrounded by his family as his battle with multiple myeloma came to a peaceful conclusion. He was born February 7, 1943 in Savannah, GA, the son of the late Dana R. and Elizabeth (Jenks) Pickup. Dana graduated from Wellsville High School 1961, lettering in three sports and serving as student council president his senior year.  A star quarterback in high school, he went on to play for the Penn State Nittany Lions, playing in the Gator Bowl in 1962.  While at Penn State, he was a member of the Phi Gamma Delta fraternity, during which time he established many lifelong bonds with friends that continue to this day.  In 1966 he earned an MBA from the University of Texas at Austin, after which time he served with the U. S. Army in Korea. After his return from overseas duty, he practiced as a Certified Public Accountant at his father's family business in Wellsville. In 1980, he purchased Cuba Specialty Manufacturing Company of Fillmore, NY, a maker of minnow traps and other fishing tackle equipment.  He successfully ran and expanded the business until his retirement.  He served as president of the American Fishing Tackle Manufacturers Association, an industry trade organization, from 1989-1990.  During his tenure, he had the opportunity to host a fishing trip with President and Mrs. George H. W. Bush at the Grand Teton National Park.  He also served on the President's Advisory Board at Houghton College in Allegany County. As a youth, he spent summers at Brentwood Camp, eventually serving as a counselor, and continued to support the camp for years after. He enjoyed sailing, skiing, golf, and was an avid hot air balloonist, piloting the Bloody Mary balloon over the skies of western New York.  He was a member of the Jaycees in Wellsville and enjoyed hosting clam bakes and organizing road rallies. He was a Rotarian and a member of the Wellsville Elks Lodge. He had a strong faith and was a member of the Englewood United Methodist Church in Englewood, FL and the Presbyterian Church of Wellsville in Wellsville, NY.  Dana is survived by his wife Patti, his brother Bob and sister in law Linda of Gulfport, FL, son and daughter-in-law, Lance and Tresa Pickup of Raleigh, NC, daughter and son-in-law Shannon and Jimmy Leonida of Raleigh, NC, daughter and son-in-law Danielle and John Quiocho of Cary, NC, step-son and daughter-in-law Todd and Christy Willard of Greenville, DE, step-daughter Brittany Willard of Ocean Isle Beach, NC, grandchildren Alec and Collin Pickup, Kieron and Kennedy Leonida, Cooper and Maximilian Quiocho, Jack and Grace Willard, his goddaughter Caitlain Lewis Clary as well as numerous nieces and nephews.  Friends are invited to visit the family on Thursday, June 2, 2016 from 2:00 to 4:00 and 7:00 to 9:00 pm at the J. W. Embser Sons Funeral Home Inc., 34 W. State Street in Wellsville, NY. The funeral will be Friday, June 3rd at 11:00 am in the First United Methodist Church, 79 Madison Street in Wellsville, NY. Interment will be in Woodlawn Cemetery in Wellsville. Please consider memorial donations to the Hart Comfort House, 141 East State Street, Wellsville, NY 14895 or to Transitions LifeCare in Raleigh, NC

Phillip James Mesler
May 16, 1944 ~ May 2, 2016
 Phillip James Mesler, age 71, of Saint Peters, Mo., formerly of Wellsville, N.Y., passed away on Monday (May 2, 2016) at his home. He was born in Wellsville, N.Y., on May 16, 1944, a son of Willis and Ida Mesler (nee Covert). Phillip enlisted in the Air Force, served in Vietnam, and retired as Senior Master Sergeant after 20 years of service. He loved St. Louis Cardinals Baseball and Dallas Cowboys Football. Phillip is survived by his sons, Todd C. (Karen) Mesler, Sr. of Saint Peters, Mo., Scott A. Mesler of Fenton, Mo., and Michael A. (Cynthia) Mesler of Overland, Mo.; sisters, Joan Booker and Faith Hovey, both of New York State; 6 grandchildren, 2 great-grandchildren and a host of other family members and friends. He was preceded in death by his parents; two brothers, Elden and Duane Mesler; three sisters, Virginia Harris, Pearl Mesler and Eleanor Rushmore.  A Mass of Christian Burial will be 11 a.m. Wednesday (May 4, 2016) at All Saints Catholic Church, 7 McMenamy Road, St. Peters, MO 63376 with Fr. Andrew Burkemper officiating. Visitation will be from 10 until 11 a.m. at the church. Interment with Military Honors will be at 1:30 p.m. at Jefferson Barracks National Cemetery.  In lieu of flowers, memorials may be made to: Alleluia Baskets, 148 Hollow Creek Drive, St. Peters, MO 63376.

Darryl Roy MacTavish
December 11, 1942 ~ July 20, 2003

 Betty Jeanne Layfield-Glosser
September 23, 1943 ~ February 11, 2003

Terry Ray Quackenbush
October 21, 1943 ~ July 29, 1988
SP4 U.S. ARMY – VIETNAM, SAIGON PHU-LAM
Oct. 21, 1965 – Oct. 21, 1966

Carol Yaw-Williams
November 1942 ~ April 17, 2012
Carol M. Williams, Age 69 of Horseheads, NY formerly of Painted Post, NY passed away on Thursday at Robert Packer Hospital in Sayre, PA. Carol was born in Wellsville, NY in November 1942 the daughter of the late Glen and Loretta Yaw. She married her husband Eddie W. Williams in August 1962 and they would have celebrated their 50th Wedding Anniversary this year. Carol was a woman of many talents and was a former real estate agent. Carol was a loving wife, mother, and grandmother who cherished the time she spent with her family. Carol is survived by her loving and devoted husband Eddie W. Williams; her loving daughters and sons-in-law: Laura & Christopher Oughterson of Elmira Heights, NY, Yvonne & Robert Drake of Horseheads, NY, and Jennifer Williams of Horseheads, NY; beloved grandchildren: Katherine, Andrew, Eric, and Sara; sister: Betty Layfield of Allentown, NY; sister-in-law: Judith Matteson of Addison, NY; brother-in-law: Jerry Williams of Wellsville, NY; one aunt, several nieces, nephews, cousins, and a host of caring friends. Carol's Gravesite Funeral Services will be held on Wednesday April 25, 2012 at Maple Grove Cemetery 715 West Broad Street Horseheads, NY at 2 PM. Her nephew Glen Layfield Minister of The Scio Church of Christ and Rev. Patrick Holder will officiate. Those wishing may remember Carol through memorials to a charity of one's choice.

Roland Benjamin "Ben" Fanton
March 25, 1943 ~ March 10, 2002

Jean Covel-Dart
December 3, 1943 ~ July 4, 2011
Jean M. Dart, 67, of the Gold Road, passed away peacefully at home, Monday (July 4, 2011). Born Dec. 3, 1943, in Wellsville, she was the daughter of Glen and Mildred Covel. She was a 1961 graduate of Wellsville High School. On Aug. 20, 1986, she married Michael P. Dart, who survives. For several years, Jean was a tractor trailer owner/operator. She was also employed by the United States Postal Service. She held many positions, including being a driver instructor and a contract technician for over 400 post offices. She retired from the USPS after 20 years of service. Jean enjoyed auctions, antiques, online shopping, reading, sewing and collecting teddy bears. She loved animals, especially horses and dogs. She enjoyed watching the horses run out in the pasture. Jean was also a frequent visitor to the SPCA. She adored her children, grandchildren, great-grandchildren and great-great-grandchildren, of which Ethan and Dylan Cornell gave her special joy to her heart. In addition to her husband, she is survived by two sons, William (Theresa) Coyle and Thomas (Tracey) Coyle, both of Eleven Mile Road, Genesee, Pa.; five stepdaughters, Michelle Baker, Milanda Good, Missy Dart, Kimberly Dart and Ashley Grace Dart, all of Lancaster, Pa.; two brothers, William Covel of Friendship, and Robert (Phyllis) Covel of Canisteo; 12 grandchildren; two great-grandchildren; and several nieces and nephews.  She was predeceased by her parents and a brother, Jim Covel. Friends called on Friday (July 8, 2011) from 3-5 p.m. at the Mulholland-Crowell Funeral Home in Wellsville, where services were held at 5 p.m. with Rev. Ralph Eastlack officiating. Burial was in the Stannards Cemetery in the town of Willing. Memorials may be made to the SPCA Serving Allegany County.

Kathryn Anne Stark-Ligus
June 28, 1943 ~ December 18, 1991

John Nick Baldini
April 19, 1943 ~ February 24, 1998

Alan H. Stebbins
August 9, 1941 ~ September 28, 2015
 Alan H. Stebbins, 74, and formerly of 11 Pennsylvania Ave. and, for the past 8.5 years, a resident of the Wellsville Manor Care Center, passed away on Monday (Sept. 28, 2015) in Jones Memorial Hospital, Wellsville, following an extended illness. He was born in Wellsville on Aug. 9, 1941, the son of Herald W. and Helen McKinley Stebbins.
He was a graduate of the Wellsville High School and then entered the U.S. Coast Guard, serving from 1961 until 1966. On April 12, 1969, in Belfast, N.Y., he married Sharron M. Butler, who survives him.
Until ill health forced his retirement in 1992, he was employed as a crane operator and last as time keeper with Dresser-Rand Corp. in Wellsville. While residing at the Wellsville Manor he was the Council president for several years. He had served on the Parish Council of the Sacred Heart Church in Friendship, was a member of the Friendship Volunteer Fire Department, the Friendship Ambulance Squad, the Friendship American Legion Post No. 1168 and as a member of the Friendship Rotary Club and was the recipient of a Paul Harris Service Award. Surviving besides his wife, Sharron, are daughters, Tisha (Raymond)?Young of Genesee, Pa., Melissa (Charles)?Lananger?III of Bolivar, N.Y.; grandsons, Anthony Young of Genesee,?Pa., Tyler and Dylan Lananger of Bolivar, N.Y.; granddaughter, Ashley Jordan of Bolivar, N.Y.; stepgranddaughter, Janelle Lananger of Bolivar, N.Y.; brother, Kenneth Stebbins of Olean, N.Y.; several nieces, nephews and fellow campers he met at the Deer Run Camp Grounds. He was also predeceased by his parents and a nephew, Russell Stebbins.
Visitation will be held on Saturday (Oct. 3, 2015)?in the Friendship American Legion Home from 1 until 3 p.m. At 3 p.m., a Celebration of Life Service will be held with Deacon Frank Pasquale the celebrant, followed by full military rites rendered by members of the Friendship?Legion Post and ending with a service by members of the Friendship Vol. Fire Dept. Burial will be at the family's convenience in the St. Patrick's Cemetery in Belfast, N.Y. Memorials may be made to Friendship?Fire Dept., Friendship Rotary Club or the Friendship Legion Post, with the funds to be used for a community outdoor electric message board.

Dr. John David Hauser
June 8, 1943 ~ August 28, 2014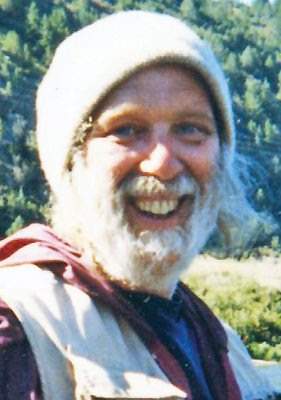 Dr. John David Hauser is survived by his wife, Linda, six children, ten grandchildren, and three great-grandchildren, with two more on the way. An only child, John was born June 8, 1943, to Harold and Louise Hauser in Wellsville, New York. In 1965, he earned his baccalaureate degree in economics and political science from Miami University in Oxford, Ohio. In 1972 he earned his Ph.D., majoring in history and philosophy from Washington State University in Pullman, Washington. In 1972 John and his first wife (and life-long friend), Ann, moved to Astoria with their two children Lisa and Anna. John taught Western Civilization and World Religion and Philosophy at Clatsop Community College until he retired in 2005. John was a very popular teacher beloved by his students. His teaching was influenced by Joseph Campbell, the writings of Carlos Castaneda, and spirituality as expressed by Ram Doss. He was also a respected Faculty Association president for many years. A fierce competitor, John loved playing with the college faculty team.  In 1978 he met his second wife, Linda. She brought her young children into the family: Ted, Michael, Jenny, and Jeri Lyn. John was a passionate fly fisherman and fly tier. He, Linda and their children spent many happy summers fishing on the Locsha River, as well as many others in Idaho and Montana.  John's other avocation was music. He had a successful rock and roll band in Pullman, Washington, and continued to play guitar for many years after moving to Astoria. His favorite bands were Jefferson Airplane, the Eagles and Santana. His other passions were the Cleveland Browns football team (Jim Brown and Otto Graham), and John was also an artist. In addition to his fly tied creations (little pieces of art), he enjoyed working with wood, especially No. 3 pine and cedar, to create fantastic wall art in his home. His favorite movies were "The Godfather," "The Terminator," "Rocky," "Heaven Can Wait," "A River Runs Through It," and "Dirty Dancing." Last summer, he spent two weeks fly fishing with his grandson Sean. In August, John and daughter Jeri had a great time camping and fishing at East Lake. John cherished spending time with his beloved grandson Dylan. They had many long, in-depth conversations about philosophy, religion, the importance of education, being frugal, not wasteful, the Golden Rule, protecting the Earth while enjoying nature, and of course, girls.

 Rose Marie Sheridan-Limbaugh-Griffin
April 23, 1943 ~ May 22, 1996

Richard Norton
September 23, 1942 ~ December 30, 2007
USAF 1962-1966; serviced jet aircraft, Griffiss Air Force Base, Rome

Roger Coyle
December 16, 1941 ~ February 2, 1984

Betty J. Miller-Deck
May 20, 1944 ~ August 20, 2012
Betty J. Deck, 68, of 2964 Truax Road, went to be with her Lord on Monday (Aug. 20, 2012) at Strong Memorial Hospital in Rochester following a long illness. She was born May 20, 1944, in Wellsville, a daughter of Malcolm and Doris Campbell Miller. On June 12, 1976, in Victor, she was married to James W. Deck, who survives. She attended Wellsville High School and was employed at the Texas Hot Restaurant in Wellsville. She was a member of the Knights Creek Evangelical Methodist Church in Scio.  She enjoyed her flower gardens and camping with her family. Surviving besides her husband are a daughter, Roxanne (Todd) Moyer Sabins of Wellsville; a grandson, William (Natasha) Cole Jr.; stepdaughters, Barbara and Brenda; three grandchildren; three sisters, Beverly (George) Krach of Baltimore, Alice Meyers of Andover and Diane Rosati of Belmont; several nieces and nephews; and two foster brothers, Paul Jones of Hornell and Paul Bailey of North Carolina. She was predeceased by her parents and a sister, Priscilla Miller Perry. Friends may call Saturday (Aug. 25, 2012) at the Mulholland-Crowell Funeral Home in Wellsville from 1 until 3 p.m., when services will be held. The Rev. Carl Kemp will officiate. Burial will follow at Woodlawn Cemetery in Wellsville. Memorials may be made to the Wellsville Volunteer Ambulance Corp. or to Mercy Flight, 100 Amherst Villa Road, Buffalo, NY 14225.

John David Greene
September 14, 1943 ~ August 16, 2002
US Vet serving 16 mos 1964-66 in Korea 55th MP Co
SP4 US ARMY  VIETNAM

David August Vossler
May 7, 1943 ~ December 16, 1998
L. CPL. U.S. MARINE CORP. – VIETNAM

Joan Frances Regan
June 25, 1943 ~ December 22, 2003

Gwen Erle Grantier-Johnson
May 19, 1943 ~ January 4, 1993

Diana May Coats-Straight
May 3, 1943 ~ June 15, 1995

Marie Mae Kellogg-Wilson
April 5, 1943 ~ May 3, 1997

Morris Lee "Skeeter" Snyder
January 2, 1944 ~ February 5, 2010

Michael Jan Ludden
June 26, 1943 ~ June 10, 2001
Michael Jan Ludden of the Wightman Road passed away on Friday, June 10, 2001, at home. He was born on June 26, 1943 in Wellsville to Mark E. and Marguerite Dates Ludden. On July 24, 1966 in Genesee, Pa. he married Elizabeth "Beth" Dwyer who survives. Mike graduated from Wellsville High School in 1961and worked for Dresser Rand as a machinist for 32 years retiring in 1995. He built and ran Ludden's Car Wash on the Andover Road and also ran Ludden's Septic Service. Mike enjoyed riding and working on motorcycles, 4 wheelers and snowmobiles. His friends always knew if they had a problem that they could turn to Mike for advice on how to fix them. He enjoyed traveling, especially to dirt track motorcycle races, swap meets in Mid, OH. and Carlisle, PA. as well as NASCAR. Mike loved his grandchildren and was a member of the American Motorcycle Association. Surviving besides his wife Beth include: a daughter Jennifer Baker of Wellsville; a son Michael (Myra) Ludden of Andover; 7 grandchildren, Christian Colon, Cameron Gordon, Brokton Ludden, Bryson Ludden, Covey Clancy, Caden Ludden and Lakin Ludden; a great granddaughter, Mercedes Douglas; an aunt, Eleanor Dates and a cousin, Ron Dates ; many cousins from the Ludden Family and a long time family friend "his second son" Lon Garwood.
Friends are invited to attend a memorial Mass on Tuesday, June 14, 2011, at 10 am in the Immaculate Conception Church in Wellsville with Father Sean DiMaria as Celebrant. Memorials in Mike's name may be given to either the Jones Memorial Hospital or to the SPCA serving Allegany County.
William M. Fleming
1943 ~ February 2, 2013
William M. Fleming, Ft. Lauderdale, FL.: 69, passed away February 2, 2013 at his home in Ft. Lauderdale, FL. He graduated from Immaculate Conception High School in Wellsville, NY. After serving in the Air Force, he was employed by Kodak and IBM in Rochester, NY as a Computer Operator, before retiring. He was predeceased by his parents, Edward W. and Pearl (Moyer), his brother Tom and his wife, Terry. He is survived by his niece, Colleen (Van Gorder) and his nephew, Keegan. The Mass of Christian Burial will take place at Immaculate Conception Catholic Church, Wellsville, NY on May 11, 2013 at noon, followed by Interment at Sacred Heart Cemetery. Donations may be made to the American Heart Association
Ann Watkins-McCarthy
December 16, 1943 ~ December 7, 2008

Judith Spargur-Hardy
July 17, 1943 ~ September 13, 2009