Randall O. Benjamin
December 25, 1950 ~ February 16, 2020
Randall O. Benjamin, 69, of Galeton, PA, passed away on Sunday, February 16, 2020 at his home after a long battle with C.O.P.D. Born December 25, 1950, in Wellsville NY, he was a son of the late Charles and Freda (Richardson) Benjamin. He was a graduate of the Wellsville High School and earned an Associate's Degree in Internal Combustion Engines from Alfred State College. On July 1, 1972, in Galeton, he married the former Joanne Platt, who survives. Randy worked for Tennessee Natural Gas and was a former Pike Township Supervisor. He was a member of the Galeton Moose and held many positions within the organization. Randy enjoyed playing cards, bowling, playing softball and gardening. Surviving in addition to his wife, Joanne Benjamin, are two sons, Daniel Benjamin, Galeton and Douglas (Sarah) Benjamin, Pittsburgh, PA; a daughter, Jennifer Poklar, Kissimmee FL; a sister, Gail (Joe) Fantauzzo, FL; and four granddaughters, Katelynn, Makenna, Peyton and Lauren. Services will be held at the family's convenience. Memorial contributions may be made to Cole Home Health and Hospice Services.
James Edwin Williams
July 25, 1950 ~ August 2, 2019
James "Jim" Edwin Williams, age 69, passed away on August 2, 2019 at home surrounded by his loving family.  Jim was born on July 25, 1950 in Wellsville, NY, a son of the late James H. and Virginia Shepard Williams. He attended Wellsville Schools before moving to Henrietta. He attended Rush-Henrietta, where he was an outstanding football and basketball player. He graduated in 1968 and then attended Austin Peay State University in Tennessee.  During his working career, he worked at L. P. Brady Distributor, Agway Energy Products and Townsend Propane and Oil Co.  Jim was a very loving husband, father and grandfather. He enjoyed fishing, golfing, camping, playing cards and board games with family and friends. He also enjoyed watching his children's and grandchildren's sports, dancing and other activities.  Jim is survived by his loving wife, Margaret "Peggy" Zimmerman Williams; daughters, Shannon (Tom) Ingles, Stacie (Patrick) Major and Katie Williams; son, David (Mindy) Williams; grandchildren, Joshua & Andrew Englerth, Delaney & Allie Ingles, Walker, Morgan & Madison Major, Connor Hyde, Ellison, Anneliese, Quincey and Ledger Williams; sisters, Ann (Ron) Rowley, Nancy Ewart, Debra (Doug) Bleier; brother-in-law, Don Mayer, along with many nieces, nephews and dear friends.  In addition to his parents, he was predeceased by his sisters, Jane Mayer and Dixie Uhler, brothers-in-law, Jay Hasbrouck and James Ewart, niece, Lisa Wilusz and nephews, Pete Stannard and Bob Rowley.  Jim's family would like to thank Wilmot Cancer Center, VNA and Homecare & Hospice of Genesee County for their wonderful and compassionate care.
Family and friends may call on Friday, August 9 from 2 ~ 5 PM at the Falcone Family Funeral & Cremation Service Inc., 8700 Lake Rd (Rt. 19), LeRoy, where a Remembrance Service will be held at 5:00 PM.  In lieu of flowers, donations in memory of Jim may be made to St. Jude Children's Hospital per his request. He said "Help the children, they have their whole lives ahead of them".
Lanny E. Wesche
July 26, 1948 ~ March 2, 2019
Lanny E. Wesche, 70, of Wellsville, NY, died Saturday, March 2, 2019 in Hart Comfort House, Wellsville surrounded by his family.  Born July 26, 1948, in Wellsville, he was the son of Ernest A. and Eleanor Sprague Wesche. On August 22, 1970, in Emporium, Pa., he married the former Cheryl J. Jordan, who survives.  A 1968 graduate of Wellsville Central School, he was employed by Scoville Brown Store in Wellsville, Whitehawk Beef Co. in Eldred, Potter Lumber Co. in Allegany, Turbodyne Corp., Wesche Woodstoves and Welding, Benjamin Smith Steel Salvage, and R.S. Potter and Son. Lanny was a member of and served in several positions in the Crosstown Alliance Church of Wellsville and a member of Trinity Lutheran Men's Club. He was active with several steam engine associations in NY and PA and traveled extensively to exhibit homemade steam powered miniature models, which were donated and are now on display at the Pioneer Oil Museum in Bolivar. He served as superintendent of the Allegany County Fair model building.  Lanny was well known for firing the canon in the Andover Fourth of July parade and the Wellsville Balloon Rally. He served as Committeeman for the Republican Party in Allegany County. A craftsman with wood and steel, he could make nearly anything with his hands. He was a regular at Tuesday morning breakfast with the Dresser-Rand retirees at Castaways and daily with other groups at McDonalds and the Texas Hot.  Surviving besides his wife, Cheryl, are: his mother, Eleanor Wesche of Wellsville; two children, Rob Wesche of Pike, Lisa (Jeff) Russell of Fuquay-Varina, NC; four grandchildren, Brianna Wesche, Nathan Wesche, Emmaline Russell, and Evan Russell; four siblings, Thomas (Arlene) Wesche of Wellsville, Denny (Tina) Wesche of Colorado Springs, Colo., Donna (Wayne) Gloff of Castile, and William Wesche of Wellsville; brother-in-law, James Mickle of Wellsville; nieces and nephews.  He was predeceased by his father, Ernest A. Wesche on July 28, 2003; and a sister, Laurie Ann Mickle, on May 30, 2004.  Friends may call Tuesday, March 5, 2019 from 6-8 p.m. at Mulholland-Crowell Funeral Home, Wellsville, NY. Funeral Services will be held at 1 p.m., Wednesday, March 6, 2019 in the Crosstown Alliance Church, Wellsville. The Rev. Jeremy Gorham will officiate. Burial will be in Woodlawn Cemetery, Wellsville. Memorials may be made to Hart Comfort House, 141 E. State St., Wellsville, NY 14895.
Donald Prescott McCann
January 26, 1950 ~ November 9, 2018
Donald Prescott McCann died Friday, November 9, 2018 at the Veterans Hospital in Canandaigua, NY. Don was born in Wellsville, NY on January 26, 1950 to the late Charles and Amy Browning McCann. He is survived by his wife of 43 years, Annabelle Healey McCann; his children Patrick McCann and Bridget (Paul) Towsley; his sisters Amy (Leo) Burgett and Barbara Kelley (Tom Riley); sister-and-brother-in-law Mary and Ray Schultheis; many cousins, nieces and nephews, and devoted friends.  Don was a 1968 graduate of Wellsville High School and a proud veteran of the US Navy. Following graduation from Alfred State College, Don worked for many years in the packaging and machine tool industries.  Friends may call at the Miller Funeral and Cremation Services, 3325 Winton Road South, Rochester, NY on Monday, November 12, from 1:00 to 2:30 PM. A brief prayer service will be held at the conclusion of calling hours. Following the prayer service friends are invited to attend a reception at the VFW #8945, 300 Macedon Center Rd., Fairport, NY 14450. Interment will be held at the convenience of the family at a later date.  In lieu of flowers, please consider donating to the Canandagiua VA Medical Center, ATTN: Voluntary Services, 400 Fort Hill Ave, Canandaigua, NY 14424.
James E. MacDuff
April 17, 1950 ~ August 24, 1973
Kenneth Gleason
July 18, 1948 ~ November 13, 2014
Kenneth E. Gleason, 66, of 46 Brooklyn Heights, Wellsville, passed away Thursday (Nov. 13, 2014) at his home after an extended illness.  Ken was born July 18, 1948, in Nunda, and was the son of Earl and Marjorie Gleason. On June 29, 1968, at the Immaculate Conception Church, he married his wife of 46 years, Sheila A. Brown, who survives.  Ken graduated from Wellsville High School, Class of 1968, and worked for Alstom Power Air Preheater Company for 40 years, retiring in 2010. He enjoyed various sports like NASCAR and the New York Yankees, but Ken especially enjoyed the many hours spent socializing with friends and family and the company of his pets at home. Ken was a member of the Immaculate Conception Church and also a former member of the Wellsville Moose Club.  In addition to his loving wife, Ken is survived by a son, Dan Gleason of Wellsville; two daughters, Amy Hyslip of Alpharetta, Ga., and Laura (Jim) Larkin of Midvale, Utah; two granddaughters, Ashlin and Sarah Hyslip; three sisters, Gail Allen of Florida, Betty Erwin of Wellsville, Shirley (Stan) Senack of Clifton Springs; and several nieces and nephews.  Friends will be received Thursday (Nov. 20, 2014) at the Mulholland-Crowell Funeral Home, 296 N. Main St., Wellsville, from 1 to 3 p.m., at which time a Funeral Service will be held. The Rev. Daniel J. Serbicki of Immaculate Conception Church will officiate.
Robert William Lafferty
October 21, 1949 ~ August 11, 2009
U.S. Army Vietnam War – Awarded two Purple Hearts in Oakleaf Cluster
Richard John King
December 13, 1950 ~ April 13, 1983
Lorraine Ann House-Vossler
October 1, 1949 ~ December 21, 2013
Lorraine Ann Vossler, age 64, passed away peacefully with her family at her side on December 21, 2013.  She is preceded in death by her parents, James and Margaret McNeill House; brother-in-law, Darryl MacTavish; and niece, Heather MacTavish.  Survived by her husband, Edward Vossler, married 44 years; children, Jason Vossler, Adam (Jessica) Vossler and Daniel (Maggie) Vossler; grandchildren, Shelby, Lewis and Alivia Vossler; siblings, Candace MacTavish, Fredrick "Rick" (Linda) House, Debra House, and Teresa (Kevin) Graham; and several nieces and nephews.  Lorraine was a loving wife, mother, grandmother and sister. Her family was her life and she will be greatly missed. Visitation will be held from four until eight o'clock in the evening on Sunday, the 22nd of December, 2013 at Brentwood Roesch-Patton Funeral Home. A funeral mass will be held at eleven o'clock in the morning on Monday, the 23rd of December, at Holy Family Catholic Church in Brentwood. In lieu of flowers, the family requests that memorial contributions be sent to St. Jude Children's Research Hospital.
Shirley Roberts-Burdick
September 27, 1949 ~ June 2, 2010
John R. Greene
June 12, 1950 ~ August 8, 2001
John R. Greene, 51, of Knights Creek Rd., Scio, died Wednesday (August 8, 2001) in Jones Memorial Hospital.  Born June 12, 1950 in Wellsville, he was the son of Robert D. and Mary Jane Sibble Greene.
He graduated from Wellsville High School and attended Paul Smith College. He had worked at Allegany Bitumens in Belmont and Butler Larkin in Wellsville. He also worked in nursing homes in Rochester and Wellsville.  John loved to hunt, fish, and play his guitar. He also enjoyed his children and grandchildren. Survivors include his parents of Scio; a special friend and long time companion, Debra Johnson and children; three daughters, Jenny Hill of Wellsville, Sarah Greene of Wellsville, and Amber Greene of Arcadia , Fla.; three grandchildren, Abigail, Ashley and Troy; and a brother, Thomas A. (Glenna) Greene and children, Nicole, Shelby and David of Lakeland, Fla.  Friends may call Friday, Aug. 10, from 2 to 4 and 7 to 9 p.m. in the J.W. Embser Sons Funeral Home, Inc., in Wellsville where funeral services will be held Saturday, August 11 at 1 p.m. Rev. David Greene, a cousin to John Greene, will officiate. Burial will be in Knights Creek Cemetery.
David Joseph Dwyer
July 25, 1949 ~ April 8, 2001
SSGT US Air Force Vietnam
David was born in Wellsville NY his parents were James William Dwyer and Marian Kohler Dwyer. His brother was James Michael Dwyer. His parents and brother predeceased him. He is survived by his son Sgt First Class Patrick Joseph Dwyer United States Army, daughter Valerie Ann Lumsden San Diego CA, a granddaughter Carly Lynn, a nephew Sean Colin Dwyer State College TX, and his Aunt Betty Kolher Ferris of Bolivar NY.  David was a security guard at the University of Tennessee Hospital in Memphis TN. He enjoyed sports, watching TV, and walking. He was well known for his love of coffee and his loyalty to his friends. His best friend from high school, Don McCann, remembers him as a good friend. David was always very proud of his service to his country. He was in the USAF Vietnam era and was stationed in Thailand.
Christine L. Duffee
April 30, 1950 ~ January 8, 2000
Duane Dennis Duell
August 4, 1948 ~ March 31, 2000
Bonnie Jean Dillon-Rossman
May 19, 1950 ~ April 16, 2002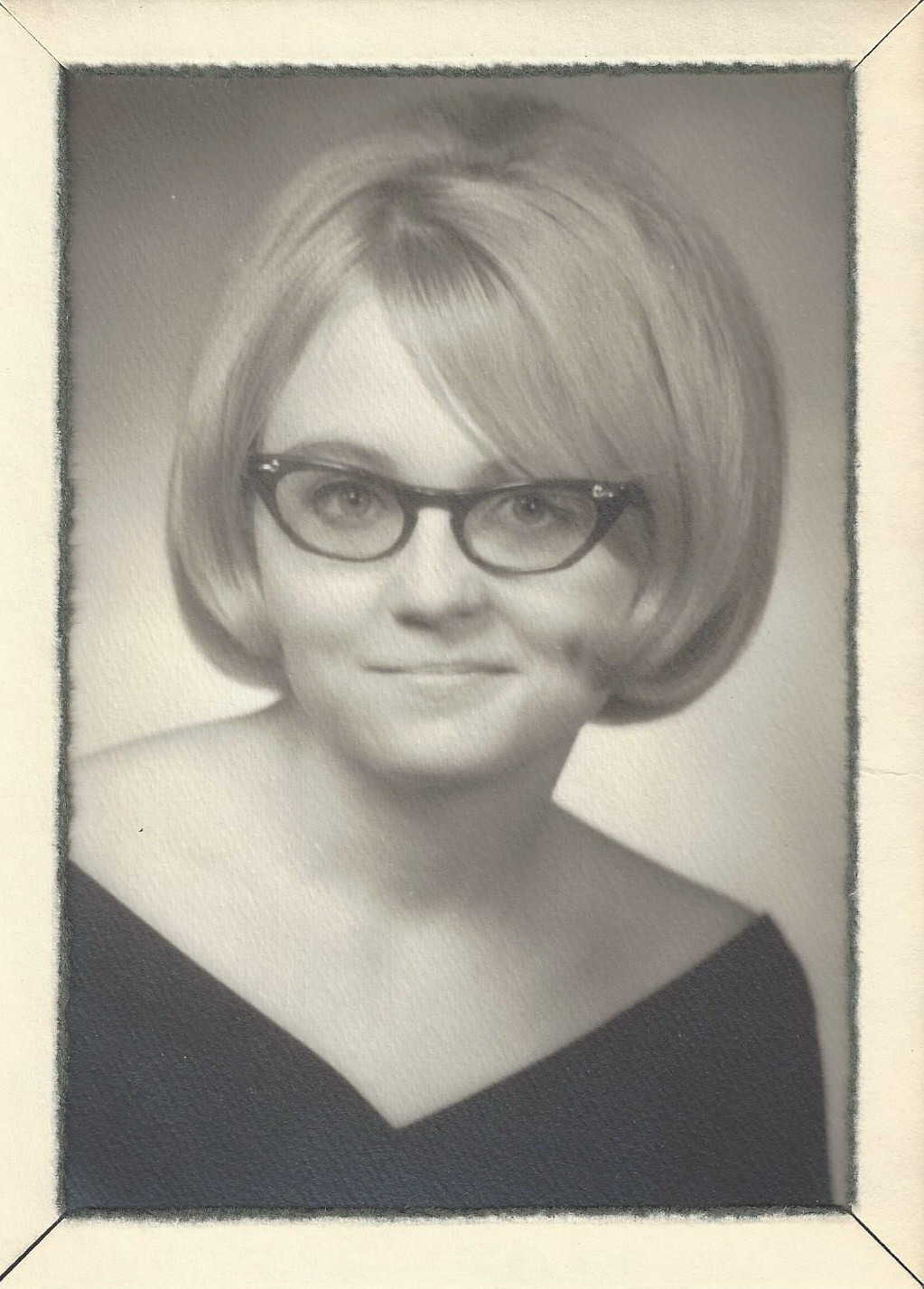 Suzanne Marie Culbert-Nowocki
October 20, 1949 ~ June 15, 1997
Deborah Childs-Cunningham
February 6, 1950 ~ March 17, 2005
Dear mother of Ann, Robert, Jessie, Clair and the late Catherine Cunningham; dearest daughter of William and Rita Childs; sister of William (Kathy) Childs, Carla Rita Orosz and the late Carla Ann Childs. The family will be present at the MICHAEL A. DIVINCENZO FUNERAL HOME, 1122 E.
Lovejoy St., Sunday from 2-4 and 6-8 PM. Relatives and friends are invited to attend a Mass of Christian burial at St. Francis of Assisi Church, 135 Ogden St., Buffalo, NY Monday morning at 11:00 AM. Please assemble at Church. Interment in St. Mary's Cemetery, Belmont, NY. Deborah was a graduate of Wellsville H.S. and Trocaire College receiving a Bachelor's degree in
Teaching.
David L. Burdick
June 27, 1950 ~ August 21, 1999
John Charles Brown
January 27, 1950 ~ December 12, 2003
John C. Brown, 52, of Louisville, died Friday. He was a native of Wellsville, NY, and a disabled Navy veteran of the Vietnam War. Mr. Brown is survived by his wife of 30 years, the former Aileen Wellwood. A memorial Mass will be held at 10 a.m. Tuesday at St. Aloysius Catholic Church in Pewee Valley. Burial will be private. Pearson-Ratterman Bros. is in charge of arrangements. Memorial gifts may go to The Salvation Army.
James Paul Sweet
March 10, 2016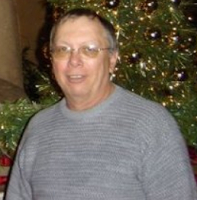 James Paul Sweet, 65, died Thursday, March 10, 2016, at the Jones Memorial Hospital following a prolonged illness. Jim was the oldest of three boys to Marcella (Colburn) and Paul Sweet. Jim was preceded in death by his father, Paul Sweet. Born and raised in Wellsville, Jim attended Wellsville High School where he played tennis for the Lions. He went on to play for Ithaca College and eventually coached his older son Brian on the Wellsville varsity tennis team in the 1990s. It was at Ithaca College where Jim met his future wife, Beverly. They married in 1974. In 1978, Jim and Bev made the life-altering decision to join the Peace Corps and move to Nepal where they lived for more than five years. Without a doubt, Jim's greatest joy in life was watching his two boys grow up. From Little Dribblers, to Little League, to both of his sons playing three sports throughout their high school days, Jim never missed a game. More recently, while visiting his sons in Las Vegas he was happy sitting next to them for hours at a time while playing video poker.He also enjoyed participating in, watching, and coaching many sports. Jim spent many summers at the family cottage at Rushford Lake, fishing, boating, and water skiing. He was a loyal Buffalo Bills fan. (He always was proud that he was in attendance for the epic comeback when the Frank Reich led Bills came back against the Oilers in the 1993 NFL Playoffs.) Each year Jim and his closest friends took a fishing trip – where they shared more stories than fish. Jim loved being in the outdoors and spending time hunting, even on days when he came home empty-handed. His time spent at camp with his family and friends was something he always cherished. Jim unselfishly gave of his time to instill his love of baseball to the youth of Wellsville by coaching Little League for many years. Following in his father's footsteps, he was a member of the Wellsville Lions Club – even serving as an endman in the Minstrel show. Right out of college Jim began working as Production Control Manager at Friendship Foundry, but his passion was always writing. As owner of the Southern Tier Off Road Center, Jim began writing his "STORC Droppings" column. Eventually this led to him working for the Wellsville Daily Reporter where he covered high school sports for the surrounding communities. Each day as he left for work, he would tell Bev that he was, "off to make someone a hero." Jim is survived by his loving wife of 41 years, Beverly; his two sons, Brian and Kevin, both of Las Vegas, Nevada; his mother, Marcella of Wellsville; and two brothers, Bill (Janet) of Wellsville, and Doug of Fort McKinney, Texas. A celebration of Jim's life will be held at a later date. In lieu of flowers, a donation can be made to the Wellsville Little League or a charity of the donor's choosing.
Thomas Coast Ball
December 5, 1950 ~ January 28, 2015
Thomas Coast Ball, 64, of Wellsville passed away on Wednesday, January 28, 2015. He was born December 5, 1950 in Wellsville, the son of the late Richard C. and Patricia (Temple) Ball.  Thomas was a 1968 graduate of Wellsville High School; he attended Oklahoma State University and served in the U.S. Army between 1971-'77. He worked on the Alyeska Pipeline and as an air traffic controller on Alaska's North Slope. Tom found his position as cook/manager of the soup kitchen at the Immaculate Conception Church in Fairbanks between 1991-1995 to be very rewarding. Between 1996 – 2004, he owned Park's Highway Express, a seasonal shuttle service for tourists between Anchorage, Fairbanks and Denali State Park. He was a former resident of Fairbanks, AK and Seattle, WA. Tom returned to Wellsville in 2007 and was a member of the Immaculate Conception Church.  He is survived by four siblings, R. Michael (April) Ball of Placerville, CA, Dr. Barbara E. (Edward) Teter of Elma, NY, Stephen T. (Joan) Ball of Wellsville, and Teresa A. (Ron) Vida of Wellington NV, 9 nieces & nephews and will be fondly remembered by several great nieces & nephews. His friends, Aultman Cook of Seattle, WA, Margaret Kerton, Albert Kerton and Amy Wilcox of Wellsville were also considered family to our cherished brother. He was predeceased by a beloved nephew, James Michael Taylor. Tom was happiest when friends and family were gathered in his dining room, waiting for yet another of his fantastic home-cooked meals.  Friends and family are invited to a Memorial Mass for Tom and his mother Patricia, who passed away on December 25, 2014, on Saturday, February 7, 2015 at 11:00 am at St. Joseph's Church in Scio with Rev. Dennis Mancuso as Celebrant. Memorials may be made to the Immaculate Conception Church, Attn: Beautification Fund, 17 Maple Avenue, Wellsville, NY 14895 or The American Legion, c/o Brent Roberts, 23 Jefferson St, Wellsville, NY 14895.
Gary Brownell
March 15, 1949 ~ May 13, 2018

Gary E. Brownell, 69, of 20 Clark Street passed away on Sunday, May 13, 2018 at the Wellsville Manor Care Center.  He was born March 15, 1949 in Wellsville, the son of Hartrick and Virginia (Empson) Brownell Sr.  Gary was a 1968 graduate of Wellsville High School, and was a veteran of the U. S. Army from 1970 to 1972. He was employed for many years at C. E. Air Preheater Company in Wellsville and later for Kodak in Rochester. He enjoyed hunting, fishing, and bowling. He is survived by two daughters, Tammy Kelly of Florida and Terrina "Terry" Santiago of Illinois, one son, Gary E. Brownell of Wellsville, 14 grandchildren, one great granddaughter, three brothers, Butch Brownell and Larry Brownell, both of Wellsville, and Mike Brownell of Winter Haven, Fla., as well as several nieces and nephews. He was predeceased by his parents, who were affectionately known as Bud and Ginny, and by a daughter, Monique Brownell. Friends are invited to call on Saturday, May 19, 2018 from 12 noon to 2 p.m. at the J. W. Embser Sons Funeral Home Inc in Wellsville. A memorial service and military honors will follow the visitation at 2:00 pm in the funeral home. Please consider memorial donation to the Wellsville Manor Activities Center.
Robert William Lafferty
October 21, 1949 ~ August 11, 2009