Paul Bastian
June 19, 1928 ~ April 6, 2017
Paul L. Bastian, 88, of Shongo, N.Y., died Thursday (April 6, 2017) in Highland Park Rehabilitation and Nursing Center, Wellsville, N.Y.  Born June 19, 1928, in Williamsport, Pa., he was the son of John Edward and Florence Logue Bastian. He was a 1945 graduate of Wellsville High School. On Dec. 29, 1948, in Wellsville, he married the former Betty Fisher, who survives.  A US Merchant Marine Veteran, he served honorably from 1945 – 1946. After his marriage, he served honorably the US Army from 1948 – 1951. He was employed by Dresser-Rand in Wellsville in the engineering department for 40 years. Paul enjoyed his time camping with friends and attending blue grass festivals. He also enjoyed the home he built in Shongo, where the beautiful countryside and nature's surroundings were where he truly found peace. He was very proud to have been a generous blood donor to the Red Cross.  Surviving besides his wife, Betty, are: four children, Barbara (Stephen) Clark, Bonnie (James) Wilson, Robert (Laurie) Bastian and John Bastian; nine grandchildren, Stephanie Clark Tanner, Adam Clark, Robert Shelley, Christopher Shelley, James Wilson, Shelly Bastian, Shandon Bastian Phillips, Lance Bastian and Paul Bastian;  13 great-grandchildren; four sisters, Mary K. Linza, Thelma Cott, Shirley Bush and Juanita Bastian; nieces and nephews. He was predeceased by a brother, LaRue Connor.  In keeping with Paul's wishes, there will be no visitation or service. Memorials may be made to the Red Cross, David A. Howe Library or the Alzheimer's Association
.
Virginia Richardson-Comstock
August 21, 1928 ~ July 30, 2017
Virginia R. Comstock, 88, of Wellsville, died Sunday (July 30, 2017) in her home.  Born Aug. 21, 1928, in Wellsville, she was the daughter of Harold and Vera Woodard Richardson. She was first married to Gregory Theoclitus, who predeceased her in 1953. She graduated from college in New Jersey and was employed as a medical secretary in Denver, Colo., and later in Wellsville by Dr. Kirk Zinner and Dr. Edwin Comstock. She retired from St. James Hospital in Hornell in 1992 after 11 years of service. Virginia enjoyed crafts, reading, and time spent with family.  Surviving are a daughter, Elizabeth ""Betsy"" (Carl) Whitesell of Wellsville; a grandson, Ricky (Stacie) Rouse of Wellsville; three great-grandchildren; two sisters, Natalie Darrone of Delmar, N.Y., and Faye Sweet of Baldwinsville, N.Y.; nieces and nephews. In addition to her husband, she was predeceased by a son, Craig Theoclitus. A graveside service will be held at 10 a.m., Saturday (Aug. 5, 2017) in Woodlawn Cemetery, Wellsville, N.Y., with Pastor Jeremy Gorham, of the Crosstown Alliance Church, officiating. Memorials may be made to a charity of the donor's choice.
Thomas McGinnis
March 20, 1928 ~ December 26, 2013
Thomas "TK" McGinnis, 85, of 49 School St., passed away Thursday (Dec. 26, 2013) in Jones Memorial Hospital following a brief illness.Honoring his request, there will be no visitation or funeral services. Arrangements are by the Mulholland-Crowell Funeral Home of Wellsville. 
Published in Wellsville Daily Reporter on Dec. 29, 2013

Donald Stephen LaForge
November 5, 1926 ~ December 9, 2010
Donald Stephen LaForge, a long-time resident of Stannards, NY passed away on Thursday, December 9th 2010, after a brief illness. Born November 5th, 1926 in Nile, NY, Don was the first born to Fanny May (Rogers) LaForge and John Robert LaForge. On July 4th 1947 he married Gloria Maxson.  Don graduated from Wellsville High School in 1945, and was a proud member of the undefeated Wellsville High School Lions football team in 1943. Don entered the Air Force in January of 1945, serving as a Navigator in Squadron A-9.  Following WWII, Don returned to Wellsville, working at Sinclair Refining, but soon after went to work in the local automotive business, working at Hancock and Tomlinson, Hackett's Cadillac, Schmidt's and Pfunter's. Don volunteered as Assistant Scout Master for Willing Troop #7 for 10 years, and treasured his time with his scouts. Don served as a long-time councilman for the Town of Willing, as well as deputy supervisor. In retirement, Don managed the Wellsville Office for the Aging Nutritional Site. A proud member and historian for Morrison B. Hayes American Legion, he was also a coordinator for the Alumni Association for a number of years. Don was also a past president and secretary of the Exchange Club, as well as the Wellsville Rod and Gun Club. He was active with the Thelma Rogers Historical Society, having served as president and vice president. His passion for local history and genealogy delighted us all. Don was also a devoted member of the Stannards Methodist Church. He is pre-deceased by his parents, brother Victor LaForge, sister Janet Allen, daughter Rebecca Dawn Razey, and in-laws Lou Vossler, Kenneth Maxson, Alice Allen, and James "Bubby" Maxson. He is survived by his wife, Gloria, daughter Roxie(Fred) Roliczek, sons Robert (Ronna) and Donald Jr. "Tink" (Joanne), and son-in-law Mark Razey. His family includes 8 grandchildren and 11 great-grandchildren whom he gave memories of Easter egg hunts, watermelon seed-spitting contests, camping, roasting marshmallows, and mountain pies.  Visiting hours are Monday December 13th from 2-4 pm and 7-9pm at the J.W. Embser Sons Funeral Home. The funeral will be Tuesday December 14th at 11am at the Stannards United Methodist Church. Donations can be made in his honor to the Stannards United Methodist Church.
Gerald C. Hart
March 3, 1928 ~ August 19, 2011
Gerald C. Hart passed away peacefully at his home, Friday August 19, 2011, surrounded by his family and prayer. He was born in Wellsville, NY on March 3, 1928, son of the late Henry and Finola (Wiles) Hart. He was a 1943 graduate of Immaculate Conception School and a 1945 graduate of Wellsville High School. Upon graduation, Gerald was drafted into the US Army and served in the Army of Occupation of Japan as a Technical Sgt. in the 27th. Infantry Regiment "The Wolfhounds" of the 25th Infantry Division, he was stationed in Osaka, Japan. He attended Alfred State College on the GI Bill, where he earned an Associates Degree in Business Administration.. Additionally, he graduated from Buffalo Barber School in 1948. On January 22, 1955, he married Mary Ellen Connor at Blessed Sacrament Church in Andover; who predeceased him on August 15, 2009. Together they raised ten children: Ellen (Robert) Wartella, of Oneida, Kathleen (Patrick) Godfrey, of Woodbridge, VA, Thomas (Cindy Ewell) Hart of State College, PA, Colin (Theresa Dempsey) Hart of Fredonia, Nora (Craig) Burdick, Jerome (Nancy Anderson), Gabrielle (Rich) Ewell, and Joseph (Christy Forsberg), all of Wellsville, Margaret (Mark) Reuter of Superior, CO, Jonathan (Dawn Hennessey) Hart of Grand Island, and thirty-five grandchildren.  Raising ten children was not a small task for Gerald and Mary Ellen. Together they worked hard to ensure their children were cared for. During his well lived life, he farmed the land on South Hill where he raised beans and potatoes. He owned and operated Crest Haven Vault and Burial Company and Hart Memorials. Gerald was also employed at the US Postal Service for thirty-seven years. Gerald was a member of the Immaculate Conception Church, Emerald Hook and Ladder Co, American Legion, Moose Lodge, and was a 4th. Degree member of the Knights of Columbus. In addition to his children, he is survived by his sisters Jean Hanks and Judy (Jim) Brush, brothers-in-law, Clinton Adams, Jim (Marlene) Connor, John (Maurice) Connor, and Michael (Melinda) Connor, many nieces and nephews that he held very dear to his heart, and special friends Kevin and Nancy Kailbourne and Gordy Cook. He was predeceased by his brother, Billy Hart, a sister, Esther Adams and a nephew, Billy Hanks. Friends are invited to call on Tuesday from 2:00-4:00 and 7:00-9:00 pm and Wednesday from 10:00 to 10:30 am at the J. W. Embser Sons Funeral Home Inc. in Wellsville. A Mass of Christian Burial will be celebrated on Wednesday, August 24, 2011 at 11:00 am in the Immaculate Conception Church in Wellsville, with Rev. Sean DiMaria as celebrant. Burial. with military honors will be in Sacred Heart Cemetery. In lieu of flowers, donations may be made to the Comfort House of Allegany County, or the Kelly Cooper Memorial Scholarship Fund % of the Immaculate Conception School, 24 Maple Avenue, Wellsville, NY 14895.
Mary Arlene Burns-Lewis
October 28, 1925 ~ August 25, 2010

 Robert E. McDowell
June 4, 1928 ~ September 20, 2010
Carl Rahr
January 2, 1928 ~ June 1, 2007
Carl H. Rahr Sr., 79, of North Highland Ave., passed away Friday (June 1, 2007) at Jones Memorial Hospital after a long and courageous battle with cancer. He was born Jan. 2, 1928, in Wellsville, to Henry and Carmel (Smith) Rahr. On Oct. 11, 1958, in Scio, he married the former Dorothy Browning, who survives. Carl attended the Immaculate Conception School and graduated from Wellsville High School in 1945. He enlisted in the U.S. Army, served until his discharge in 1947, and graduated from Villanova University summa cum laude in 1952. He began working for Air Preheater and in 1994, he retired as a senior component application specialist after 42 years of service. He was a member of the Immaculate Conception Church, serving as a lector, president of the Holy Name Society and was still active as the president of the finance committee. Carl was involved in Cub Scouts, Boy Scouts and was a Music on the Lawn volunteer. He was active in Wellsville youth baseball for many years, first with Little League and then for 17 years with Babe Ruth. He was instrumental in keeping Babe Ruth going and including Scio in the league. He was honored in 1995 by the Wellsville Baseball Boosters for his continued support to youth baseball and in 1997, he was honored by the Wellsville Chamber of Commerce for his significant contributions to the Wellsville area. Carl enjoyed watching his sons participate in sports. Surviving besides his wife are four sons and eight grandchildren, Stephen (Amy) Rahr and children, Kyle and Julie, of Cave Creek, Ariz, Jeffery (Ellen) Rahr and children, Justin and Allison, of Rockville, Md., David (Amie) Rahr and children Adele and Jordan, of Wellsville, and Carl "CJ" (Kathleen) Rahr Jr. and children Quinn and Brice, of Wellsville; his mother-in-law, Caroline Browning, of Scio; a brother, Richard (Donna) Rahr, of Scio; two sisters, Marion (Thomas William) Moir, of Cleveland, Ohio, and Rita Childs, of Bangor, Maine; as well as several nieces and nephews.  He was predeceased by a sister, Elizabeth Earl. A prayer service will take place 9 a.m. Tuesday in the funeral home, followed by a Mass of Christian Burial to be celebrated 9:30 a.m. with Monsignor Vincent Becker in the Immaculate Conception Church. Burial will take place in Sacred Heart Cemetery and memorials may be made to the Immaculate Conception Parish.
Ruth Shirley Buckhout-Marsh
August 14, 1927 ~ March 11, 1989
Beverly Aleta Button-Erickson
January 15, 1928 ~ March 4, 2015
Beverly Aleta (Button) Erickson "BABE" age 87, of Elmira Heights, passed away peacefully on Wednesday (March 4, 2015) following declining health. She was the only child born to the late Clifford and Ruth (Fuller) Button on January 15, 1928 in Wellsville, NY. Beverly enjoyed an idyllic childhood roller-skating around the streets of Wellsville as well as riding her horse High Tones Lady throughout the countryside. After graduating from Wellsville High School in 1945, she attended her parents Alma Mater, Alfred University. She was a member of Pi Alpha Pi Sorority where she formed many lifelong friends, all of whom she treasured until the end. In 1949, after graduating from AU with a Bachelor's Degree she took a job teaching 7th grade science in a little village called Elmira Heights, NY. Her classroom happened to be across the hall from a handsome "local boy" who was the 7th grade Social Studies teacher.  Thus began a love affair that was united in marriage on June 28th, 1952 and lasted just shy of 63 wonderful years.  After "retiring" from teaching to focus on raising her growing family, Beverly remained active in the local community. She was a faithful member at Oakwood United Methodist Church where she coordinated the food pantry facilitating its growth from a holiday program for the needy year round. She devoted her time and talents to being a creative and entertaining troop leader for The Girl Scouts, was a member of The Home Bureau as well as coordinated read-a-thons at local schools for the Multiple Sclerosis Society.  Beverly's interests were as numerous as they were varied. She felt most at peace outside taking in the splendor of nature, whether it was walking in the woods, lazing on the beach of her "Valhalla" on Lake Nosbonsing, Ontario, Canada or creating a masterpiece for all to see in her flower gardens. People would often remark, "Oh, you live in the red house with all of the flowers!" One of her greatest achievement was her impact she had in the lives of her family, friends and even strangers. Her outgoing "chatty" nature often inspired others to recognize their own potential for growth and inner talents. She was a strong willed independent woman who often said whatever she was thinking. Her scientific knowledge, creative mind, kind heart and the sparkle in her eyes inspired others to think outside the box. Her ultimate achievement and what she was most proud of was her legacy, her children, grandchildren and great grandchildren. She left this world giving her family and friends the peace of knowing that they were loved and appreciated.   Beverly is survived by her loving and devoted husband, Kenneth J. Erickson; beloved children: Sheryl Capozzi of Liverpool, NY; Alan (Mary) Erickson of Elmira Heights, NY; Kevin (Norma) Erickson of Cuba, NY; Alyssa (Raymond) McGoldrick of Cooperstown, NY; "Deema", to her adored grandchildren: Aubrey and Emily Capozzi; Joshua, Jonas (Amy) and Brian Erickson; Zachary Erickson, Sarah (Dave) Wing, Katie (Jared) Morgan; Aisling, Ciara, Fiona and Anya McGoldrick; much loved great-grandchildren: Adrianna, Angelyna and Jovanni; Olivia; Brayden and Logan; Matthew and Ava; Madison, Parker and Evelyn. Family and friends are invited to call at the Oakwood United Methodist Church, 212 Oakwood Avenue, Elmira Heights, NY on Thursday, March 12 from 4 to 7 p.m. or on Friday, March 13 from 10 to 11 a.m. A celebration of life will follow the Friday morning visitation. Pastors Fred Dyer and John McConnell will officiate. Interment will follow in the Woodlawn Cemetery. The family would like to thank with heartfelt gratitude to those who cared for Beverly. In lieu of flowers, memorial gifts may be directed to Border Buddies Ministries Inc. Team # 32 P.O. Box # 1254 Elmira, NY 14902
Roger R. Brague
1926 ~ April 1949
Rita Catherine Starkweather-Roeske
March 13, 1927 ~ December 12, 2007
Amos Litchard Dickinson
November 5, 1927 ~ December 14, 1996
William N. Fidler
December 28, 1927 ~ August 5, 2013
William N. Fidler, 85, of Wellsboro, Pa., passed away at home, Aug. 5, 2013. He was the husband of B. Joanne Learn, whom he married on June 7, 1950.  William was born Dec. 28, 1927, in Wellsville, N.Y., the son of the late Winifred and Howard Seager. William graduated from Wellsville High School with the class of 1945. He was employed at Corning Glass, Penn Wells Hotel and retired from Dresser Mfg. in 1989. In addition to his wife, he is survived by a daughter, Sue Fletcher of Wellsboro; son and daughter-in-law, William N. Fidler, Jr. (Lisa) of Wellsboro; sister and brother-in-law, Diane and Cliff Baish of Wellsville, N.Y.; sister, Beverly Kruger of Wellsville, N.Y.; three grandchildren, Terry White of Virginia Beach, Va., Nicholas Fidler and Christopher Fidler of Wellsboro; two great-grandchildren.  William was preceded in death of a daughter, Linda L. Stahl, on Aug. 28, 2011, and a sister and brother-in-law, Joan (Charles) Leonard.  Local arrangements are by Tussey-Mosher Funeral Home, Ltd., "A Life Celebration Home," 139 Main St., Wellsboro, Pa. Family and friends are invited to a Graveside Service Thursday (Aug. 8, 2013) at 11 a.m. at the Wellsboro Cemetery with Rev. Robert Shuey officiating. In lieu of flowers, memorials may be made in William's name to Susquehanna Hospice, 24 Walnut St., Wellsboro, PA 16901.
Gilbert W. Helmer
May 16, 1928 ~ October 8, 1999
Gilbert W. Helmer, 71, of 2893 Field St., died Friday (Oct. 8, 1999) at Jones Memorial Hospital following a long illness. Mr. Helmer, known by many of his friends as "Gib", was son of the late Fred H. and Mable Debara Scott Helmer. He was born May 16, 1928 in Port Allegany, Penn.He was a graduate of Wellsville High School, Class of 1945. Mr. Helmer worked at the then  Worthing Co., after attending Alfred University. In 1947, he joined the U. S. Army, serving with the 520 Quartermaster's Corps at Ft. Bragg, N.C. and in Germany. Upon returning to Wellsville, Mr. Helmer resumed his employment with Worthington Co.  He retired in 1990 as parts marketing supervisor of the Dresser Rand Corp., after 43 years of service. Mr. Helmer was a life long communicant member of First Trinity Lutheran Church, Wellsville, where he was  wed to C. June Brandes. on Sept. 19, 1953. He was a youth Sunday School teacher, an usher, and held several church offices including a term as  congregational president. He was also active in the Fellowship  Group and enjoyed singing in the adult choir.  Mr. Helmer was a dedicated active life member, past president and past Captain of the John McEwen Hose and Chemical Co. #4, of the Wellsville Volunteer Fire Dept. He served with distinction in many offices and posts in the fire service. Most notable among them are four years as Assistant Chief and  two years as Chief of the Department. Chief Helmer's tenure included the challenge of hurricane "Agnes" in 1972 and a severe water crisis in 1977. He inspired others through his unselfish leadership. Always up to the challenge, he sought innovations and procedures that were adopted and have been carried on by his successors, benefiting both the department and the community. Gib served on the Allegeny County Advisory Board for many years. He was Fire Investigator and Special Deputy of the Allegany Co. Sheriff's Department, where he helped close several cases involving large arson fires. He also held the office as Assistant Fire Coordinator for all of Allegany County for many years. Chief Helmer was a life member of the Allegany County Firefighter's Association and served as the group's Chaplain for a number or years. He was a life member of the Southwestern New York Association of Volunteer Firefighters, Fireman's Association of  the State of New York, International Association of Fire Chiefs. Gib attended many schools and courses in his years in fire service. He was honored in 1998 by his fellow McEwen Hose Company members with a  commendation and plaque for 50 year service. He remained an active and vital part of the fire volunteer service until the time of his death.   Mr. Helmer liked to travel and spent time in the South including Florida. He was an avid HO gauge railroad enthusiast. He is survived by his devoted wife, C. June Helmer; their son, David W. Helmer, Sr. of Wilmington, Del.; two grandchildren, Nicole and David W. Helmer, Jr.; a sister in law, Enda Lehman all of Wellsville and a brother-in-law, Kenneth (Barbara) Brandes of Hamburg, NY Funeral arrangements are under the direction of J. W. Embser Sons, West State St., Wellsville. The family will receive friends at the First Trinity Lutheran Church, 470 North Main St., Wellsville, Tuesday from 1 to 2 p.m., with the service following, conducted by Rev. Harold Kitzman, assisted by the Rev. Gerald Drum of Cohocton. Burial will be in the Woodlawn Cemetery.
Memorials in his name can be made to the Trinity Lutheran Church, the Wellsville Fire Department or the Wellsville Ambulance Corp.
Phyllis Arlene Case-Carlin
December 28, 1926 ~ May 9, 2007
George Montgomery Mitchell
May 3, 1928 ~ February 5, 2013
George Montgomery "Monty" Mitchell, 84, of Lewisville, Texas and previously of Livingston, Texas passed away, Tuesday, February 5, 2013 in Highland Village, Texas. Monty was born May 3, 1928 in Wellsville, NY to Montgomery and Rebea Mitchell. He was the oldest of four children. Monty was preceded in death by his wife, Marion in September 2010; his parents; and a brother, Richard "Dick" Mitchell. Monty graduated from Penn State University
in 1949 with a BS in Petroleum and Natural Gas Engineering and moved to Texas to begin his career in the Oil and Gas industry working as a Field Production Engineer for Continental Oil Company. In 1953 he moved back to Pennsylvania and later to New Jersey where he began a rewarding career with Stone and Webster Management Consultants. In 1971 he returned to Texas to work for Transco Companies, Inc as President, CEO and Director until 1974. His career in the Oil and Gas Industry spanned 49 years working primarily as a management consultant, corporate executive, and serving on the Board of Directors of EnergySouth, Inc. and EnergyWest, Inc. In 1975 he was a recipient of the Penn State Distinguished Alumni Award, the highest honor bestowed by Penn State University. In 1950 Monty married Marion Hall and together they raised four children. Monty was active in a number of community and civic organizations including Boy Scouts of America, United Way, Memorial Point Utility District, and the Episcopal Church. He was quick to greet everyone with a genuinely friendly smile and warm handshake. He was a "jolly good fellow". Monty is survived by his daughters, Nora Bergfield and her husband, Randy of Double Oak, TX and Karen Krauskopf and her husband, David of Leawood, Kansas; sons, Chuck Mitchell and his wife, Sally of Perth, Australia and Philip Mitchell of Volente, Texas; sister, Connie Madara and her husband, Sam of Moorestown, New Jersey; brother, David Mitchell and his wife, Ellen of Edwards, Colorado; seven grandchildren and five great grandchildren; as well as many other relatives and friends. A service honoring and celebrating the life of Monty Mitchell will be held Saturday March 2 , 2013 beginning at 11 am at St. Luke's Episcopal Church, 836 West Jones Street, Livingston, Texas.  In lieu of flowers the family requests that donations be made to St. Luke's Episcopal Church or the Four Diamonds Fund a childhood cancer-centered charitable organization.
John Richard Keagle
May 4, 1927 ~ November 17, 1995
Alice Ruth Beach-Padden
December 28, 1926 ~ September 9, 2010
Kenneth H. Amidon
February 6, 1927 ~ May 26, 1993
Clyde Lawrence Shields
November 19, 1926 ~ August 14, 2007
C.  Lawrence Shields, 80 of 64 Jackson Ave, Bradford, PA passed away on Tuesday, August 14, 2007 in Bradford RegionalMedical Center.  He was born on November 19, 1926 in Portville NY, the son of Clyde L. and Iva Mae (Mesler) Shields who precede him in death.  On February 26, 1947 in Chicago, Illinois he married Dorothy V. Holub who survives.  Mr. Shields attended a one room schoolhouse in Kibbyville, NY and later attended Wellsville Area Schools.He enlisted in the US Navy in November of 1944 where he received his electronics training at the Great Lakes Naval Station in Chicago. He served on the USS Forester.  In 1949, he attended the American Television School. His education was continuous through self-taught studies in electrical engineering and any other subject that he needed to master. Upon his discharge from the Navy in 1947, he returned to his hometown of Alma, NY where he worked in the oil fields as a roustabout.In 1949, he moved to Chicago where he attended the American Television School while working nights at Cinch Manufacturing Company.  In 1950, he established Comet Television selling and servicing televisions in the Chicago area.  In 1953, returned to Alma and was electronic technician for Lee Laboratories working on the first computer transistors.In 1959, he founded Community Television Sales and Service in Wellsville, NY and Shinglehouse, PA where he installed the first television cable systems for what later became Adelphia. He also serviced equipment for the Wellsville, Bradford and Erie radio stations owned by Edwards, Satterwhite and Bromley.During this time, he also installed the first mutual aid radio towers and systems for volunteer fire departments in Allegany County, NY.In 1961, he was one of the founders of Bradford Electronics and began to design and manufacture radio-control systems for Farmers' Engineering and Manufacturing Company (FEMCO) of Pittsburgh, Pa. as well as designing one of the first portable hand-held "walkie-talkie" radio communication systems.He then joined Allegheny Electronic Chemicals Co as an electronics design engineer and, in 1964 installed the first Control Chief Radio Control System. In 1971, he formed Control Chief Corporation when he purchased the Controls Division of Ventron Electronics.  He remained active at Control Chief as president and Chairman of the Board until his retirement in 1992.  where he remained on the Board of Directors.  Upon retirement, he established Fiddlestix, a small woodworking operation that allowed him to devote time to his passion for woodworking.Mr. Shields was one of the organizers of the Citizen's Minuteman Committee, established to help small businesses grow. It was through this association that lead to his involvement in the assessment of needs for a new water filtration system for the City of Bradford.For the past 25 years, he has served as the Chairman of the Bradford Water Authority.  In 1993 he was named "Decision Maker of the Year" by the Pennsylvania Rural Water Association representing over 600 water systems across PA.  He was also active in Bradford Landmark Society and the Crook Farm, where he raised the funds and constructed the replica of the original Bank that was in Bradford.He was the recipient of the "Man of the Year" by the Bradford Chamber of Commerce.   Supporter of the Grace Lutheran Church of Bradford. He was a member of the Bradford Club, Bradford Gun Club, and the former Valley Hunt Club.  At one time, he was a volunteer fireman and an avid private pilot, using the Harry Emory Airport as his home field.  He was also an active bridge player.Besides his wife he is survived by;  son, Patrick G. Shields of Leonardsville, NY,  daughter, Janine M. (Doug) Bell of  Bradford,  son, Daniel J. (Diane) Shields of Surfside Beach, SC,   'adopted' son Thomas M. Mazza of Leonardsville,  four brothers; Francis (Marge) Shields of Portville,  NY, Richard (Joyce) Shields of Bolivar,  NY,  James (Roberta) Shields of Alma, NY, Robert (Nell) Shields of  Alma,  NY,  7 grandchildren and 2 great grandchildren.He is also survived by numerous nieces and nephews and is preceded in death by his parents, and 2 sisters, Virginia Shields and Phyllis Dickerson.Visitation will be on Thursday, August 16, 2007 from 3-5 PM and 6-8 PM at Koch Chatley Gaeto Funeral Home and Cremation Services, Inc where funeral services will be held on Friday August 17, 2007 at 1:00 PM  with Rev. John R. Shubert, Pastor of Grace Lutheran Church.  Entombment will be in St. Bernard Cemetery Mausoleum, Bradford, PA.Memorial Contributions can be made in his memory to the Tuna Valley Trails Association, GraceLutheran Church, or the charity of the donor's choice.
Robert Francis Walsh
September 27, 1927 ~ June 22, 1994
Margaret V. McNeil-House
September 29, 1927 ~ June 1, 2003
Norma Miller Fox
November 29, 1927 ~ August 31, 2001
Donald Clark Aiken
April 1, 1927 ~ November 19, 2004
Basil Joseph Inferrera
January 16, 1926 ~ April 8, 1976
Leo Baldwin
September 4, 1926 ~ June 29, 2003
Wanda Jacquelyn Burrous-Trumbull
December 17, 1927 ~ March 26, 2004
Norman D. Clark
April 30, 1928 ~ July 20, 1997
PVT U.S. ARMY – WORLD WAR II
Richard Mitchell Storms
September 11, 1927 ~ June 16 1995
Mary Katherine "MaryKay" Weber-Morris
December 8, 1927 ~ January 13, 2002
Mary Kay Morris, nee Weber, age 74, beloved wife of James A.; devoted mother of James (Nancy), Maureen (Michael Martinez), Larry, Paul (Anne), Ann (Nick Ayoub) and Terry; loving grandmother of Katie, Chris, Megan and Libby Martinez, Shannon, Kelsey and Paul Morris, Michael Ayoub, Nicole and Lindsey Morris; dear sister of Kathleen (George) Quinn and Frances (James) Geffers; fond aunt of many. Memorial visitation Thursday 3 to 8 p.m. at Drechsler-Brown & Williams Funeral Home, 203 S. Marion St., Oak Park. Memorial Mass Friday 9:30 a.m. at St. Edmund Church (please meet at church), 188 S. Oak Park Ave., Oak Park, IL. Private interment Queen of Heaven Cemetery, Hillside, IL. In lieu of flowers, memorials to the Alzheimer's Association of Chicago are appreciated.
Kendall Wade Coats
February 14, 1928 ~ February 27, 2000
LTC, U.S. Army, WW II.
Esther Edwards-Elsenheimer
October 4, 1927 ~ April 5, 2010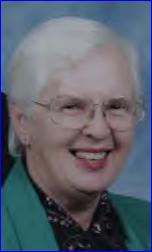 Esther Edwards Elsenheimer, 82, of 800 Kings Way Road, Martinsville, VA, King's Grant Community, died Monday, April 5, 2010 at King's Grant Health Care. She was born on October 4, 1927 in South Dansville, NY to the late Howard Edwards and Hazel L. Sick Edwards. In addition to her parents she was preceded in death by her husband, Paul J. Elsenheimer. Mrs. Elsenheimer was a member of the First Presbyterian Church of Martinsville where she served as an elder, teacher, and worker in the ELI preschool program. She worked for the First Presbyterian Church of Rochester, NY from 1951 to 1959 and was a guide for The Henry Ford in Dearborn, MI from 1975 to 1989. Mrs. Elsenheimer was a longtime volunteer at the Virginia Museum of Natural History in Martinsville, VA and will be remembered in the King's Grant community for the numerous quilts that she made and donated. Surviving are her daughter and son-in-law, Ann and Dr. Thomas White of Columbia, SC; sons and daughters-in-law, James Elsenheimer and Mary of Wexford, PA and Mark Elsenheimer and Jill of Brooklyn, NY; sister, Edith Ressler of Lancaster, NY; brother, Richard Edwards of Wellsville, NY and grandsons, Matthew White, Samuel White and Benjamin Elsenheimer. A memorial service will be held at 3:30PM on Monday, April 26, 2010 at Victory Chapel, King's Grant with Chaplain Paul Johnson and Reverend Randy Stevens officiating. Inurnment will be in the First Presbyterian Church Columbarium. In lieu of flowers, the family has requested that memorials be made to the American Cancer Society, P. O. Box 3907, Martinsville, VA 24115 or to Habitat for Humanity, 932 Starling Avenue, Martinsville, VA 24112.
Clyde O. Greene
June 14, 1925 ~ August 1, 2003
Burdette Boyce Gleason
October 20, 1927 ~ May 16, 2007
 Burdette B. "Vince" Gleason, After a full and wonderful life, Bud Gleason of Hampstead, NC and Wolf Lake, NY, died peacefully on Wednesday May 16th in Wilmington, NC. He took pride in his family and his service to his communities and country. Bud enlisted in the United States Navy during World War II and, after graduating from Dartmouth College in 1950, was commissioned as an officer in the United States Marine Corps and served during the Korean Conflict. In civilian life Bud was an educator for over thirty years working first as a teacher and then as an administrator in Westchester County, NY. He finished his career in education as superintendent of schools in his adopted hometown of Corning, New York. Bud's second career was as a Vice President and member of the board of directors of John G. Ullman & Associates, a Corning financial management services firm. Bud was predeceased by his parents, Leland C. Gleason and Angie Boyce, and his sister Jean Gleason Witsil. He is survived by his wife of 55 years, Janet Smith Gleason; his daughter Jean Ann of Boulder, CO and his sons James (Kathy) of Binghamton, NY, John of Hanover, NH, Joseph (Mary Margaret) of Clifton, VA, Steven (Jackie) of Laguna Niguel, CA, and Peter (Stephanie) of Potomac Falls, VA. Vince is also survived by his 13 grandchildren who were his pride and joy. Bud leaves behind many dear friends, "adopted sons", golfing partners and martini aficionados in Corning, North Carolina and at Wolf Lake. His thoughtful advice, humanity and friendship will be missed by his family and friends alike. In keeping with Bud's wishes a memorial service will be held at the United Methodist Church in Hampstead, NC on Monday May 21st at 1 pm. Despite Bud's perennial green thumb, the family respectfully requests that in lieu of flowers his friends consider donations to Oncology Research at the Duke University Medical Center at Durham, NC or the Burdette B. Gleason Scholarship Fund c/o Corning Painted-Post Area School District. Semper Fidelis
Max Coleman
December 24, 1926 ~ May 1987
Edward Schmelzer
December 22, 1925 ~ September 26, 1990
Howard Bergerson
April 16, 1927 ~ November 14, 1989
Jean Marie Haas-Norton
July 2, 1927 ~ July 14, 2001
Maxine Willis-Garman
September 4, 1927 ~ February 26, 2007
Warren Richard Vossler
November 27, 1927 ~ September 14, 1995
Grant Edwin Covill
March 27, 1927 ~ January 21, 2013
Grant Edwin Covill, 85, passed away peacefully (January 21, 2013) at the Homestead in Penn Yan, N.Y. Memorial service will be held at the convenience of the family. He was born in Wellsville, N.Y. on March 27, 1927 to Charles and Hazel (Norton) Covill. He is a graduate of Wellsville High School and Alfred University. In 1950 he married Virginia "Ginger" Pflager, who predeceased him in 2003. They lived in Wellsville most of their lives until moving to Easton, Penn. in 1972. Grant was employed as a Service Engineer with Ingersoll Rand Corporation in Phillipsburg, N.J. and traveled throughout the world. In 1986 they moved to Keuka Lake to enjoy their retirement years. In his earlier years he worked at Norton Oil Company which was owned by his grandfather, Grant T. Norton and Covill's Jewelry Store in Wellsville. A past member of the Willing fire Department, Order of the Free & Accepted Masons, 50 year member of the Corning Consistory, American Legion Post in Genera, St. John's Episcopal Church, the Boy Scouts of America and the Nancy Howe Players. He joined the United States Navy in 1946 and did his basic training at Sampson Naval Training Base on Seneca Lake, N.Y. In the early 1990's he helped organize the Sampson Naval Museum and served many years on the Board of Directors. He was a volunteer at the Curtis Museum in Hammondsport and worked part time at Bully Hill Winery in Hammondsport, N.Y. He enjoyed the outdoors by hunting, camping and canoe trips with the Boy Scouts. His hobbies included reading, coin collecting, tracing his ancestry back to the early 1200's and Naval History. He is survived by his daughter, Linda (Marshall) Young of Hammondsport, N.Y.; a grandson, Blakeney (Katie) Hedrick; a great-granddaughter, Kailey of La Mesa, Calif.; a sister-in-law, Rachael Anne (Richard) Bellows of Waterloo, N.Y.; nieces, Susan Allen, Margaret Kernan, Nancy (Dale) Smith and several great-nieces and nephews.
Julia Alice Walker
June 19, 1927 ~ December 16, 2006
Mona Lucille Murphy-Iven
July 30, 1927 ~ December 11, 2004
Jack Mason
1927 ~ March 24, 2014
Wallace William Rushmore
February 7, 1927 ~ October 5, 2005
Wallace W. "Bill" Rushmore Jr., 78, of 94  Street, passed away on Wednesday October 5, 2005 at the Wellsville Manor Care Center. He was born February 7, 1927 in Wellsville the son of Wallace W. and Gladys Mae (Marsh) Rushmore Sr. On March 25, 1989 in Wellsville he married Barbara Brooker Carl who survives. Bill was a life long resident of Wellsville and a veteran of the U.S. Army during the Korean Conflict. He was first employed by the Railroad and later by the Village of Wellsville for many years retiring in 1985. He was a life member of the Frank B. Church Post 2530 VFW in Wellsville and was an avid outdoorsman who enjoyed hunting and fishing. Surviving in addition to his wife Barbara, is 1 son, Gregory Rushmore of Colorado, 1 daughter, Sherry (Bob) Clark of Wellsville, 6 step children, Judy (Dave) Mitchell of Bolivar, Douglas (Theresa) Carl, Brian (Della) Carl, and Donald Carl all of Wellsville, Jeffrey (Nicole) Carl of Andover, Caryn (Brad) Shaver of Laredo, TX, 20 grandchildren, 9 great grandchildren, 1 brother, Gary (Jean) Rushmore, 1 sister, Alice Carley of Texas and several nieces & nephews. Friends are invited to call on Sunday from 2:00 to 4:00 and 7:00 to 9:00 pm at the J. W. Embser Sons Funeral Home Inc. in Wellsville. The funeral with military honors will be Monday October 10th at 11:00 am in the funeral home with Rev. Duane Messler presiding. Memorial suggestions include the SPCA serving Allegany County.
Patricia Dennis-Baldwin
March 12, 1928 ~ August 22, 1987
Doris Regina Aldrich-Brown
March 16, 1927 ~ November 9, 1991
John A. "Jack" Broadhead
July 19, 1926 ~ December 6, 2009
Carolyn Anna Howe-DeGroff
December 8, 1927 ~ December 16, 2002
Betty Ruth Roeske-Buckley
August 22, 1925 ~ November 1986
Frank Lewis Hubbard
August 24, 1927 ~ September 23, 2007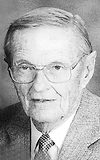 Frank L. Hubbard, 80, of Oklahoma City died 23 September 2007. Born 24 August 1927 in Andover, New York to Frank and Edna Hubbard. He was an eagle scout. He served in the Air Force and the Oklahoma Highway Department. He was a graduate of Howard Payne University. Survived by his wife, Helen; daughters, Pamela Bain of San Antonio and Heidi Schapansky of Tulsa; two sons, Thomas Hubbard of Norman and Michael Hubbard of Dallas; and nine grandchildren. Funeral services will be 2:00 pm, Wednesday, September 26, 2007, at the Tinker Air Force Base Chapel. Interment will follow at Kolb Cemetery. Viewing will be at the funeral home on Tuesday afternoon and Wednesday morning. 
Published in The Oklahoman on Sept. 25, 2007
Mary Mildred McGinnis-Dean-Thompson
September 6, 1926 ~ February 15, 1988
John P. "Jack" Bush
December 7, 1927 ~ April 9, 2012
Onalee H. Sweet-Bishop
August 10, 1926 ~ July 18, 2014
Onalee Bishop, August 10, 1926 – June 18, 2014, Plant City, Florida
Onalee Bishop was born August 10, 1926 in Wellsville, New York and passed away June 18, 2014 in Borger, Texas. Preceded in death by her husband, Muldrow. Cryptside service will be held Friday, June 20, 2014 at Restland Memorial Park, Whispering Waters Mausoleum.
Miriam C. Sullivan-Whitney
February 17, 1927 ~ December 13, 2000
Howard LaPolt
March 22, 1927 ~ April 2, 1994
Duwayne Wilson
July 21, 1926 ~ August 18, 2003
Clifford Witty Worden
March 15, 1928 ~ March 28, 2010
Alvin A. Ives
December 24, 1926 ~ September 12, 2007
Claude Ellsworth Jr.
October 29, 1927 ~ November 22, 2006