---
Class of 1928 In Memoriam
---
John Jacob Arnold
March 8, 1911 ~ January 12, 1982
---
Newton J. Arnold
December 2, 1909 ~ September 2, 1972
---
Virginia Lee Barnes-Stevens
October 4, 1910 ~ December 5, 2001


---
Jeanette Laura Bowers-Dodd
October 23, 1910 ~ March 3, 1990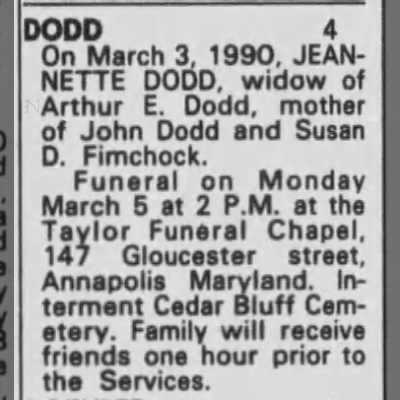 ---
Mark Monroe Boyd
January 3, 1909 ~ September 4, 1985
PFC U.S. ARMY – WORLD WAR II
---
Mary Margaret Brady-Benson
January 18, 1911 ~ May 6, 1987

---
Hazel Sydney Brooks-Swain
September 4, 1910 ~ June 7, 1999

---
Harold Oscar Button
August 23, 1909 ~ October 5, 2000
---
 Ardean Lewis Campbell
April 20, 1910 ~ January 14, 1988
---
Ella Cline-Shear
March 20, 1909 ~ July 2, 2001

---
Luella Aileen Cline-McConnell
January 24, 1908 ~ May 2, 1977

---
Don Olin Cummings
 June 20, 1910  ~ February 7, 1993 
CAPT. U.S. ARMY – WORLD WAR II
Son of Claude & Mattie Begell Cummings
 Spouse of Frances,  Wed 1941
Attorney
---
Orville Richard Dassance
March 10, 1909 ~ June 1971

---
Margaret Francis Dolan
May 28, 1910 ~ August 26, 1995 Age 85y
Daughter of John F. & Margaret Fagan Dolan
---
Evelyn Fagan-Sampson
June 3, 1910 ~ July 9, 2003

---
 Edwin Geer
September 18, 1909 ~ May 21, 1989
---
 Bernice Gleason-Schwab
October 11, 1911 ~ April 25, 1985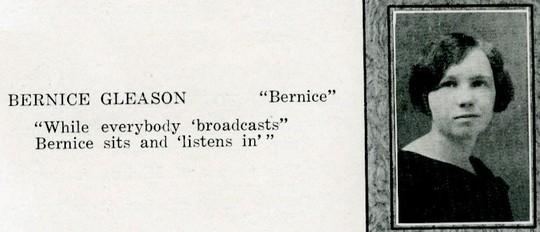 ---
Dorothy Irene Griggs-Keefe
May 17, 1909 ~ January 1989

---
Harold C. Hauser
 April 18, 1911 ~ December 22, 1993
Spouse of Louise Cudebec,  Aug. 17, 1940
Son of John J. & Grace Gallman Hauser
---
William Carlton Havens
July 27, 1907 ~ July 15, 1979

---
Edmund James Healy
May 23, 1910 ~ August 16, 1960
Tec 5 AAA AW BN CAC WW2

---
Kenneth Damon Hopkins
March 17, 1911 ~ December 25, 1985
---
Mildred Hornburg-Walrod
June 8, 1909 ~ January 1, 1987

---
Lawrence Johnson
---
Winifred Wilbur Kohn-Gregory
March 18, 1911 ~ October 1987

---
Thelma Maria Lewis-Rogers
April 11, 1910 ~ December 24, 1958
---
Maurine Linville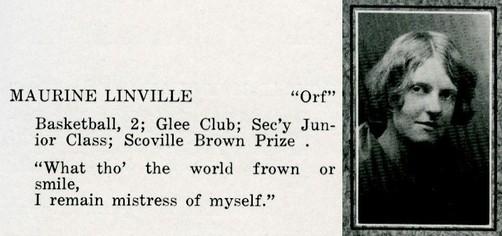 ---
John Vincent Lynch
May 30, 1909 ~ July 22, 1991
spouse of Helen Regan
Wife #2 Mary Daley who died 2-13-2008
---
Virginia MacEachern-Geer
August 21, 1910 ~ July 31, 2004
Daughter of John Albert & Virginia Isabella (Davis) McEachern, b. Cleveland-OH, d. Allegany, NY,
Spouse of Paul H. Geer, Wed 11-25-1936 in Ellicottville, NY

---
Mary Ann McLaughlin
1910 ~ December 3, 1930

---
Mabel Lonie Meyne-Pohl
July 8,1910 ~ November 8, 1995

---
 Mary Elizabeth Moogan-Wamp
April 12, 1910 ~ January 17, 1973

Services for Mrs. Wamp, Bomb Victim.   Born circa 1910, Died December 17, 1973.  A funeral service will be conducted at 11 a.m. Friday in St. Mary's Church for Mrs. Mary Moogan Wamp of Dansville, victim of Arab terrorists, during a Middle East spurt of horror in Rome last week.  Mrs. Wamp's body was returned to Dansville Sunday from Rome where she was among the passengers of a Pan Am jetliner fatally injured by fire bombs flung inside the plane by the terror group at Leonardo DaVinci Airport.  The Dansville teacher, was enroute to a Christmas vacation with her son, Mark, and his wife, Cathy, at Dhahran in Saudi Arabia when the tragedy occurred.  The wife of Dansville Postmaster Paul E. Wamp Jr., she was an English teacher at the Dansville Junior High School. She was born in Wellsville and received a bachelor's degree in English from Elmira College. She earned her master's degree at Geneseo State University College in 1967.   Mrs. Wamp taught 11th grade English here from 1939 to 1942. Since 1955, she had taught 8th and 9th grade English.  She was a member of the New York State English Council, the New York State United Teachers Association, the Dansville Historical Society; Nazareth College Parents Association, Rochester Memorial Art Gallery and the Alfred University Associates.  She served as president of the Elmira College Alumni Association in 1971 and (1972) and was past director of the Livingston County Historical Society. She was active in the Noyes Memorial Hospital Auxiliary and in the Rosary and Altar Society of St. Mary's Church.  She participated in many community organizations, including Clara Barton Red Cross Chapter, Girl Scout Council and local American Cancer Society drives, American Heart Association and March of Dimes campaigns.  Surviving besides her husband are three sons, Mark, an engineer working for the foreign subsidiary of Dow Chemical Co., in Saudi Arabia; Thomas P. of Ossian, and Paul W. of Rochester; a daughter, Sally J. of Rochester; a brother, Thomas Moogan of Wellsville; a sister, Miss Margaret Moogan of Detroit, Mich.; and two grandchildren, Michael and Stephen Wamp of Ossian.  Mrs. Wamp had left Rochester Dec. 14 and flew from New York City the following day. The plane arrived in Rome Sunday. The plane was to have departed for Beirut, Lebanon Monday morning, the day of the tragedy. She was among 30 people killed in the terrorist attack. Her schedule had called for her return to her home at 40 Cottage St. on Jan. 6. Her son, Mark, flew to Rome following news of the slaying aboard the jetliner there. Friends may call at the Johnson Funeral Home from 2 to 5 p.m. today. A prayer service will be conducted at 8 p.m. in St. Mary's Church. Burial will be in Greenmount Cemetery, Dansville.  Memorial contributions are being received by the Spina Bifada Birth Defect Fund through Miss Helen Pratt of Dansville.
---
Donald Moynihan
August 4, 1907 ~ January 25, 1963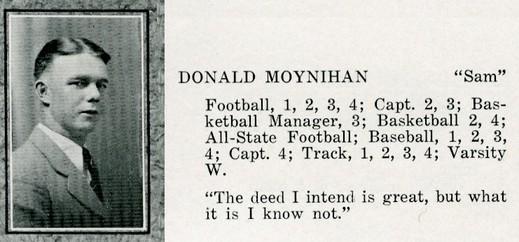 ---
John Gerald O'Connor
December 6, 1907 ~ August 3, 1996

---
Koneta Lucille Perkins-Coats
January 10, 1910 ~ January 23, 2002

---
Pauline Perkins-Brewster
August 9, 1911-May 8, 2006

---
Myrtle Phillips-Erwin
September 16, 1909 ~ January 8, 2002 
New York City, NY, daughter of Frank & Jessie Witter Phillips
Married Robert Arthur Erwin, August 24, 1932
---
Marna Doreen Potter-Head
September 1, 1912 ~ May 10, 1990

May, 1990: Bemus Point: Marna P. Head, 77, of Villa Apartments, Main Street, Bemus Point, died at 11:50 p.m. Thursday (May 10, 1990) in WCA Hospital. She was the wife of Ronald E. Head, whom she married Sept. 27, 1930.  She was born Sept. 2, 1912, in Allentown, N.Y., a daughter of Raymond and Clella Cleveland Potter.  Mrs. Head and her husband returned to the Jamestown area in May 1988 from Florida. She was a trust officer for Norstar in Wellsville, retiring in 1977. She was a member of Bemus Point Fire Department Auxiliary.  Besides her husband, surviving are a son, C. Raymond Head of Bemus Point; a daughter, Ronna Lipsey of Bemus Point; seven grandchildren: Shae, Kellie, Lisa and Nicole Lipsey, and John Dolce, all of Bemus Point, Jennifer and Corey Head, both of Jamestown; two sisters: Marjorie Juengling of Palm Harbor, Fla. and Vera Stannard of Salt Lake City, Utah; and a brother, Vernon Potter of Wellsville.  The funeral will be at the convenience of the family.
Friends will be received from 7-9 p.m. Saturady in Lind Funeral Home.
The family subbests memorials may be made to Bemus Point Fire Department Rescue Squad. 
---
Irma E. Robbins
1909 ~ 1989
---
Dorotha Emma Sadler-Fanton
November 30, 1910 ~ March 7, 1998

---
Calvin Sylor
December 17, 1908 ~ March 17, 2006
---
Gloria Clarissa Seaver-Phillips-McMurtry
December 30, 1910 ~ August 21, 1992

---
Evelyn Dorothy Stadlish
April 4, 1909 ~ April 12, 1930
---
Arline Towner-Higgins
Born February 18, 1911 Scio, NY, Died September 6, 1996
Daughter of William L. & Bessie Whipple Towner
Spouse of Howard, Wed Jun. 28, 1930
---
Percy William Van Dusen
July 17, 1909 ~ July 19, 1965
---
James Vogele
December 5, 1908 ~ May 28, 1995
---
Evelyn Mary Dolores Walsh-Dickinson
December 15, 1909 ~ July 20, 1990

---
 Clark Randall Wells
February 28, 1907 ~ January 1, 1987

---
Marian Josephine Wells-Fanton
December 13, 1909 ~ March 12, 2001
Marian Wells and Raymond Chester Fanton were married on Januaray 1, 1928.  The Reverend Sidney Matthews, the grooms grandfather performed the wedding in the private dining room of the Brunswick Hotel.  The Hotel was owned by the brides parents; Clark and Josephine Wells. They went by train to Washington D.C. for their honeymoon.
---