Jean Cavanaugh
January 3, 1947 ~ January 14, 2018
Jean T. Cavanaugh, 71, a lifelong resident of 201 Maple Avenue, passed away on January 14, 2018, at the Wellsville Manor Care Center following an extended illness.  She was born on January 3, 1947, along with her twin sister Jane in Watertown, NY. They were the adopted daughters of the late Ralph and Irene (LeBar) Cavanaugh.  Jean was confirmed at the Immaculate Conception Church, and graduated from Immaculate Conception School. She was a 1964 graduate of Wellsville High School, and attended Olean Business Institute. She was a proud employee of L. C. Whitford Company, where she served as an executive secretary for over 40 years. She loved and cared for animals, and never turned away an abandoned kitten. She enjoyed the outdoors, bowling, camping at Breezy Point, cookouts on her porch with friends, and was always ready to help someone in need.  She was predeceased in addition to her parents, by her twin sister, Jane C. Mosher.  Friends are invited to call on Friday, January 26, 2018 from 12 noon to 1:00 p.m. at the J. W. Embser Sons Funeral Home Inc. in Wellsville. A memorial service will follow visitation at 1:00 pm in the funeral home. Interment will be in Sacred Heart Cemetery. Please consider memorial donations to the SPCA Serving Allegany County.
Douglas Hickok
d. February 22, 2018
Douglas Hickok of Annapolis passed away on February 22 after a bout with cancer. He is survived by his beloved wife Betsy and will be missed by his many friends and colleagues. Doug and Betsy lived in Richmond, VA and Santa Fe, NM prior to coming to Annapolis. Born in New York, NY, Doug led a rich and varied life which included stints as a radio announcer, TV news anchor, musician, executive coach and trainer, private pilot and adventurer. He was an ardent fisherman, swing dancer, cook, photographer, and author of "The Pursuit of Happiness at Work" and "How To Succeed With your Great Business Idea." In lieu of flowers Betsy requests that contributions be made to the Chesapeake Bay Foundation at www.cbf.org.

Diana Cline-Sandle
November 4, 1946 ~ September 23, 2017
Diana C. Sandle, 70, passed away peacefully in her sleep on Saturday, September 23, 2017. She was born on November 4, 1946 in Wellsville, the only daughter of the late Oristus and Florence (Munger) Cline. Diana was a 1964 graduate of Wellsville High School and a member of the Pearl String Ensemble in Wellsville. She has been the Secretary and Treasurer of Sandle Custom Bearings for the past 30 years.   She is survived by her husband, Eric William Sandle, whom she married on January 7, 1988; two daughters, Tracey Loughlin-Young and her husband Troy Young of Charlotte, NC and Heather Pettit and her husband Joseph of Wilton, CT; three grandchildren, Owen and Avery Pettit and Noah Loughlin-Young; two brothers, David Cline of Wellsville, NY and Dale Cline and his wife Carol of Walworth, NY; a special niece, Lisa Lindsay and her husband Michael of Wellsville; as well as several nieces, nephews, grandnieces and great friends who will miss her dearly.  Friends are invited to call on Thursday, September 28, 2017 from 5:00 to 7:00 pm at the J. W. Embser Sons Funeral Home in Wellsville. A memorial service will be held on Friday, September 29, 2017 at 11:00 am in the funeral home with a reception to follow and all are welcome. In lieu of flowers, memorial donations in Diana's name may be made to the SPCA Serving Allegany County at www.spcaallegany.org.

Elizabeth "Joyce" Shay-Carson
August 15, 1946 ~ June 6, 2014
Elizabeth "Joyce" Carson passed away Friday (June 6, 2014). She is predeceased by her parents, Lloyd and Margaret Shay. She is survived by her husband, William J. Carson, of 41 years; sons, Brian Carson and Kevin Carson; sisters, Donna Shay and Nancy Calladine; also by many nieces and nephews.

Larry G. Currier
May 4, 1946 ~ May 23, 2011
Larry G. CURRIER, 65, of Ellisburg, PA, died Monday, May 23, 2011 in the Hahnemann University Hospital, Philadelphia, PA.
Born May 4, 1946, in Wellsville, NY, he was the son of Bert A. and Agnes Matteson Currier. On February 15, 1974, in Obi, NY, he married the former Kathleen S. Parry, who survives. He was employed by Dresser-Rand in Wellsville, NY for 46 years. In his younger years, he drag raced and earned several trophies. He enjoyed the outdoors and was a bird enthusiast. Larry was a NASCAR and dirt track racing fan and liked steam train engines.
Surviving besides his wife, Kathie, are: two sons, Shawn Currier of Ellisburg and Perry Currier of Hubert, NC; a daughter, Sheena Currier of Ft. Defiance, AZ; a granddaughter, Searah Anne Shutt of Mt. Jewett, PA; his mother, Agnes Currier of Wellsville, NY; two brothers, Wayne Currier of Ellisburg and Gerald (Bonnie) Currier of Alma, NY; a sister, Karry (Malcolm) Davison of Petersburg, TN; two uncles, Ernest (Helen) Matteson of Genesee, PA and Marion (Mary) Matteson of Wellsville; an aunt, Phyllis Denhoff of Wellsville; and nieces and nephews. Larry was predeceased by his father. Friends may call at the Olney Funeral Home & Cremation Service, Ulysses, PA, on Friday, May 27, 2011 from 12:00 – 2:00 PM, with Funeral Services following at 2:00 PM. The Rev. Robert Walters will officiate. Burial will be in Andrews Settlement Cemetery.

Raymond Towne Craig
January 18, 1946 ~ January 2, 2001

Roger William Versch
February 10, 1946 ~ December 25, 2011
VERSCH, ROGER WILLIAMS Age 65, of Pell City, passed away December 25, 2011. Surviving are his wife, Barbara Versch; 3 sons; 2 daughters-in-law; a brother; and 10 grandchildren. A memorial service will be held Thursday, December 29th at 6 p.m. at Kilgroe Chapel. The family will receive friends from 5 until 6 prior to the service

Kathryn Jack Plants
May 16, 1946 ~ August 4, 2015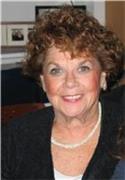 Kathryn Jack Plants, 69, passed away Tuesday (Aug. 4, 2015) at Cuba Memorial Hospital, after a courageous battle with cancer. She truly was a fierce warrior with incredible grace and dignity.
Born on May 16, 1946, in Wellsville, NY, she was a loving daughter of the late William J. and Veronica McHale Plants. She was a devoted loving sister to Peter J. Plants, William J. (Candace) Plants, Suzanne (Jan) Fundalinski and Elizabeth Ann (Jeffrey) Jubenville; and loving sister-in-law to Marcia Plants. She is also survived by several nieces and nephews, all of whom she adored. She also leaves behind her little Maltese, Sadie, whom she rescued. In addition to her parents she was predeceased by her sisters, Drusilla P. Dimant and Colette P. Reardon. Kathryn graduated from Wellsville High School in 1964 and attended college in Massachusetts. She was always a very driven, hard working person who would do whatever she could for her family. On Sept. 1, 1998 she began her own business, Plants & Co., as an independent distributor KI Furniture. She was involved in many of the updates in colleges and hospitals in WNY. She was also a member of Women Owned Business Assoc. Kathryn volunteered numerous hours for the American Red Cross, St. Bonaventure University, and Women's Republican Organization. She loved boating & kayaking. A ride around the lake was always a treasured pleasure. Her last selfless act was donating her body to science, to help the lives of others. The family would like to express their sincere thanks to her devoted friends.  Friends and family are invited to attend a Funeral Mass at 11 a.m. on Saturday (Aug. 29, 2015) at Our Lady of Angels Church, 50 South St., Cuba. The Rev. Dennis J.J. Mancuso will be the celebrant. In lieu of flowers, donations may be made to The Warming House, P.O. Box: AR, St. Bonaventure University, St. Bonaventure, NY 14778.

Jean Miller-Hile
January 16, 1946 ~ February 23, 2015
Jean Miller Hile, age 69, passed on to heaven with her daughters and sister at her side on Feb. 23, 2015 at Emeritus Memory Care of Melbourne, FL. Jean was born on January 16, 1946 in Staten Island, NY to Keith R. and Dorothy Boylan Miller and moved to Olean, NY before spending most of her life in Wellsville. She is survived by two loving daughters, Tamara (Tammy) Hile Brandes (Chris) of Sebastian, FL and Elizabeth (Betsy) Hile-Gay (Nathan) of Oklahoma City, OK; her sister and best friend, Sue Hand (Steve), and brother, Tom Miller (Tina). She was adored by her 4 granddaughters, Emily, Natalie, Olivia, and Evelyn, 3 nieces, 4 nephews, and many other family and friends. Jean worked at First Trust Bank and was known for her kindness and patience with older customers. She was also a lifelong volunteer, often putting the needs of others before her own. Jean was diagnosed with young-onset Alzheimer's at age 58 and fought for her independence until the end. She moved to be closer to her daughters in Pittsburgh, PA, and later Melbourne, FL before flying to heaven to dance with the angels alongside her parents and brother, Richard K. Miller. A party to celebrate her life will be held in Wellsville this summer. More information will be forthcoming. All whose lives have been touched by her are welcome to attend

William J. Hurley, 3rd
July 5, 1945 ~ May 29, 2002

Robert T. Mead
July 19, 1945 ~ January 8, 1968

John Jay Arnold
June 6, 1946 ~ July 27, 1999


Jan Hubertus Bastian
March 10, 1945 ~ May 22, 1997

 Daniel M. Brandes
February 15, 1946 ~ September 22, 2003
SP5 US ARMY VIETNAM


Larry R. Burdge
January 19, 1946 ~ March 1, 2008
SGT. U.S. ARMY – VIETNAM


Robert F. Burdick
September 1, 1946 ~ October 2, 2013

Wellsville, NY – Robert F. Burdick, 67, of 167 Maple Avenue passed away on Wednesday, October 2, 2013 shortly after arrival at Jones Memorial Hospital. He was born September 1, 1946 in Hornell, the son of Francis and Katherine (Wheeler) Burdick. On May 31, 1997 in Wellsville he married Maxine Dodge who survives. Bob was raised in Greenwood and Wellsville and was 1964 graduate of Wellsville High School. He served in the U.S. Navy from 1964 to 1966. He was employed as a pipe fitter at Dresser-Rand Corporation in Wellsville for 42 years; retiring August 31, 2008. He was a member of the Frank B. Church Post 2530 VFW, the Morrison-Hayes Post 702 American Legion and the Wellsville Moose Lodge # 601. He enjoyed gardening, yard work, woodworking and NASCAR.  Surviving in addition to his wife are four children, Denny (Maureen) Burdick of Rochester, Timothy Burdick of Norfolk, VA, Michelle Burdick of Scio and Robert Burdick Jr. three stepchildren, Sherry (Chris) Schneider and Christine (Phil) Baker both of Scio and Jackie Harder and her fiancé Jeremy Faulkner of Wellsville, seven grandchildren, four brothers, Kenny Burdick, John (Nancy) Burdick, Frank (Nancy) Burdick, Mike (Debbie Ward) Burdick all of Wellsville, two sisters, Lynn Marie Burdick and Marcie (Doug) Spence both of Wellsville as well as several nieces and nephews.

 Ned P. Carlin
December 12, 1945 ~ January 11, 2003
SSGT US AIR FORCE VIETNAM
  

 Richard Carpenter
November 14, 1945 ~ May 6, 1966


 Jane C. Cavanaugh-Mosher
January 3, 1947 ~ February 2, 2002

Jane C. Mosher, 55, of Lake Street, Perry, died Saturday (Feb. 2, 2002) at ECMC in Buffalo after a short illness.

Sharlene Childress-Burdick
September 10, 1946 ~ January 12, 2004


Rollin S. Colegrove
October 13, 1944 ~ October 20, 2011
Rollin S. Colegrove, 67, passed away Thursday (Oct. 20, 2011) at his home with his family by his side. Rollie was born to Wendell X. and Adelene M. Colegrove of Wellsville, on Oct. 13, 1944. In 1964, he enlisted in the Marine Corp., served a tour of duty in Vietnam, and was honorably discharged in 1967.   March of 1971 Rollie began working for "Ma Bell" in western New York, where he was also an aquatics director for the Y.M.C.A.. In 1976 he moved his family to Porterville, Ca. where he worked as a lineman and maintenance splicer for Pacific Bell until retiring in 1998.  Rollie participated in many AMA district 37 off-road races, numerous local ranch brandings, and frequently packed into the high sierra.Rollie is survived by his wife of 45 years, Mary Ann Colegrove of Porterville, Calif.; eldest son, Brian and Trina Colegrove of Terra Bella, Calif., and daughter, Kimberly Colegrove and Elvis Mahan; granddaughter, Tawny Mahan of Porterville, Calif.; youngest son Joel and Erin Colegrove; and granddaughters, Summer and Lila Colegrove of Paso Robles, Calif. Rollie is also survived by his siblings, Patricia Welch of Geneseo, Thomas Colegrove of Wellsville, James Colegrove of Allegany, Mary Hopkins of Columbia, S.C., Margaret McEnroe of Alleghany, and Barbara Rowe of Wamboin, NSW. Australia; as well as many nieces and nephews.  A celebration of life will be held from 11 a.m.-3 p.m. Thursday (Oct. 27, 2011) at the Porterville Veterans Memorial building 1900 W. Olive Ave.

 Richard Dingman
April 15, 1947 ~ May 7, 1966

ITHACA — Richard Francis Dingman. 19, 1964 graduate of Wellsville High School was killed accidentally while on a hunting trip here Saturday. Mr. Dingman resided in Wellsville and attended local schools from 1958 until 1965. He was the son of Robert Dingman, who during that span was Wellsville's Village Engineer. The family moved here in 1965 when the senior Dingman assumed the positiqn of City Engineer. At the time of his death Richard was a student at Palmer University. Born April 15, 1947, Richard was the son of Robert and Roberta (MacGeachey) Dingman. In addition to his parents he leaves three brothers, Robert Owen Jr., of Albany; Thomas W. of Wellsville and Peter A. at home; maternal grandmother, Mrs. William MacGeachey of Palmer, Mass. A memorial service will be held at 2 p.m. Saturday in the Congregational Church on Highland Avenue here. There will be no visitation hours.

Gregory George Dunham
February 28, 1947 ~ September 24, 1990
Gregory George Dunham, born 28 Feb 1947, in Wellsville, NY, married 19 Dec 1969 in Alfred NY to Joyce Myrtie Carpenter; Greg was a special education teacher and a rock and roll musician whose band, "The Rogues," released a single record in the early 1980's; he stood 6 feet 8 and 1/2 inches tall; died of cancer 24 Sep 1990.

Charles Dutton
February 5, 1946 ~ April 8, 1968
Name:

Charles Mathew Dutton

Birth Date:
5 Feb 1946
Death Date:
8 Apr 1968
Gender:
Male
Age:
22
Race:
Caucasian

(White)

Home City:
Wellsville
Home State:
New York
Religion:
Methodist (also Evangelical United Brethren)
Marital Status:
Single (Spouse Not Listed)

(Single)

 
 
Citizen Status:
U.S.
Death Date:
8 Apr 1968
Processed Date:
Apr 1968
Casualty Country:
Republic of Vietnam (South Vietnam)
Casualty Type:
Hostile – Killed
Casualty Reason:
Aircraft Loss/Crash Not at Sea
Casualty Air:
Helicopter Air Casualty – Other Aircrew
Body Status:
Body Recovered
Service branch:
Department of the Army
Component:
Regular (RA, USN, USAF, USMC, USCG)
Military Grade:
Specialist Fifth Class
Pay Grade:
Specialist Fifth Class (U.S. Army) or Sergeant (U.S. Army, U.S. Marine Corps) or Staff Sergeant (U.S. Air Force) or Grade/Rate Abbreviations With First Column: Any Entry; Second Column: Any Entry; Third Column: 2; Fourth Column: Blank (U.S. Navy, U.S. Coa
Province:
Military Region 1 – Quang Ngai
Length of Service :
02
Service Occupation:
Light Weapons Infantry (ARMY)
Data Source:
Combat Area Casualties Current File

Michael Keith Evans
1946 ~ October 16, 1962

Nancy J. Heysham-Greene
November 12, 1946 ~ September 7, 1997


 William J. Hurley 3rd
July 5, 1945 ~ May 29, 2002

William J. Hurley III, 56, of 154 S. Brooklyn Ave., died May 29, 2002 at the home of his brother in Wellsville, following a two year struggle with cancer.

Elsie Jeannette Leonard-Ketchner
September 16, 1946 ~ November 11, 2006


 Thomas J. Lewis
May 26, 1946 ~ June 25, 1991


John Leslie McClure
1946 ~ September 30, 1968


Robert Mead
July 19, 1945 ~ January 8, 1968


Mary Ann Melaro-Weirich
August 31, 1946 ~ June 1999


Bonita J. Moline-Fanton
December 21, 1946 ~ July 2, 2008

Earl Nye
July 21, 1946 ~ June 1984


Mary Ann Shea-Manning
September 17, 1946 ~ October 5, 2004


William Shelley
May 5, 1946 ~ December 14, 1967


Barbara Sheridan-Graves
December 24, 1944 ~ July 9, 2008
Barbara (Sheridan)   Graves, Rochester: "Barbie" Graves died at Rochester General Hospital on July 9, 2008 at the age of 63. She is survived by her husband Larry; brothers Thomas (Carol) Sheridan of Palatka, FL, Daniel (Mary Ellen) Sheridan of Scio, NY; many nieces and nephews and special friends at 4800 RGH. She was pre-deceased by her beloved brothers and sisters; Mary Jane Bace, Elizabeth Badger, William Sheridan, David Sheridan, Karol Sheridan and Rose Griffin. Barb worked at the former Genesee Hospital and Rochester General for a combined 34 years. She was also an accomplished photographer and "Cody" lover. There will be no prior calling hours. A Memorial Mass will be held at St. Andrew's Church, Portland Ave. on July 24th at 4 pm. Contributions in her memory can be made to the American Diabetes Association.

Linda Smith-Phelps
April 19, 1946 ~ August 30, 2009


Joel Sobek
February 13, 1946 ~ December 14, 1967


Mary Jane Spargur-Barozzini
November 18, 1946 ~ December 30, 1988


Judith Sutton-Green
January 28, 1947 ~ June 15, 1990


Lynette Wachter-Callery
1946 ~ July 7, 2006

Lynette (Wachter) Callery,  Wife and Friend On July 7, 2006. Predeceased by her beloved poodles, Max & Mickey. Survived by husband, Aidan "Cal" Callery; brother, Douglas (Randi) Wachter; Cal's son, Michael (Debbie) Callery; niece, Heather (Chris) Lockwood; nephew, Brett Wachter; special friends, Paul (Sherry) Tesch & Dina (Rob) Villa; many close neighbors. Lynette was an avid Golfer, Bowler and Softball Player. She devoted over 40 years to Chase Manhattan Bank. Lynette's Memorial Service will be celebrated Tuesday, 1:00 P.M. in the Interfaith Chapel at Miller Funeral Homes (3325 Winton Rd. South). Interment, White Haven Memorial Park. In lieu of flowers, contributions may be made to the Humane Society at Lollypop Farms.

David Woolard
November 8, 1946 ~ July 1977


Donald E. Wilson Sr.
July 4, 1946 ~ June 17, 2014
Donald E. Wilson Sr., age 67, of the Babcock Road passed away on Tuesday June 17, 2014 in Corning Hospital in Corning, New York. He was born in Coudersport Pennsylvania on July 4, 1946 to Charles and Dorothy Haupt Wilson. Don had been married to Ann Searle who survives. Don graduated from Wellsville High School and in 1969 he graduated from Ithaca College where he was a member of the Delta Sigma Phi Fraternity. He was the Director of probation of Tompkins County and was a member of the Newfield Lions Club. After a tragic accident in 1980 Don was blessed with numerous care givers at the Pine Crest Home in Avoca and later at the Country Valley Home in Bath. He is survived by his daughter, Bridgette Wilson Norton of Akron; 2 grand daughters, Allison and Grace Norton; several nieces and nephews who loved him. Don was predeceased by his parents; a son Donald E."Donnie" Wilson Jr.; a brother Wallace "Wally" Wilson; a sister Gloria Peet. Friends are invited to attend a graveside service on Saturday June 21 at 11 am in the Sacred Heart Cemetery on South Main Street in Wellsville. Memorials in Donald's name may be made to the Vincent House, 310 Second Avenue, Wayland, New York 14572.