Judy Ann Perry-Gibbons
October 1, 1940 ~ October 26, 2020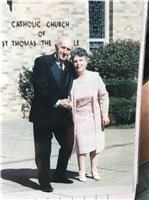 Judith Ann Perry Gibbons passed away peacefully early Monday morning, Oct. 26, 2020 at the Good Samaritan Nursing Home in Delmar, N.Y.  Judy was born in Wellsville, N.Y. on Oct. 1, 1940 to Regal and Lois (Chapman) Perry. She graduated from Wellsville Senior High School in 1958 where she was captain of the Cheerleading team, Prom Queen, and won many national skating competitions throughout the United States. After graduation, she attended SUNY Cortland where she graduated in 1962 with a degree in Mathematics and Education.  She started her student teaching in Maine-Endwell, N.Y. in 1962 and eventually became a full time mathematics teacher at Maine-Endwell High School. More significantly, Maine-Endwell is where Judy met and married her husband Philip Gibbons in May, 1965. After Maine-Endwell, Judy moved to Stillwater, Oklahoma where she completed a Master's degree in Education and Phil completed a Doctorate in Education. All three of her children were born in Oklahoma: Mark Gibbons, Michael Gibbons, and Michelle (Gibbons) Rocklein.   She will be remembered as incredibly strong, thoughtful, and very, very funny. Her life changed forever in 1972 when she was severely crippled in a car accident. What she will be remembered for is the fight, grace and dignity she displayed in how she lived the rest of her life.   She loved celebrations and always called her family to sing a raucous Happy Birthday. She loved music and singing, most often in the kitchen while she cooked. She was thrilled to finally see Johnny Mathis and meet Peter, Paul, and Mary. She was a great athlete who loved sports (particularly rooting for her kids). She loved playing bingo and cards. Throughout her life she nearly always had a dog, ideally a Labrador, as a companion.  Judy was predeceased by her beloved husband of 42 years, Phil, in 2007 and her daughter-in-law, Catherine Karagueuzian, in 2020.  She is survived her sister and best friend, Sally (Perry) Roberts of Geneseo and brother, James Perry ( Bemus Point); her daughter, Michelle and son-law Brad Rocklein; her son, Michael and daughter-in-law, Catherine Gibbons of Delmar; her son, Mark Gibbons of Palo Alto, Calif.; and by her adored grandchildren, Marko, Natalia, Miles, Bodie, Grace, Maggie, Rogan, and Charlie.

Linda Lee Miller-Hinton
March 15, 1940 ~ April 14, 2016
Linda L. Miller Hinton, 76 of Lancaster, OH joined the love of her life, her husband of 56 years, Michael F. Hinton on April 14, 2016 in Heaven. Linda is survived her daughters whom she adored and loved to travel the world, shop and zip line with, Cara Jo and Kate. Her baby brother, Richard Miller and his family Joan, Leigh and Andrew will miss her laughter, sage advice and weekly phone calls. Through marriage she gained three sisters; Jean, Nancy and Patty and brothers Doug and Jim along with numerous nieces and nephews.  Linda was born on March 15, 1940 to Tina and Ken Miller. Her joyful childhood in Wellsville, NY was full with large family gatherings with the Tarantine family, laughter and competitive card games. Her father surprised her with a 1949 Red Chevy Convertible (as all father's should!) which always brought a sweet smile to her face. She was a member of the National Honor Society, a student at Alfred State. She worked at Sibly's Department store where she was spotted by Michael Hinton who instantly told his sister Jean "I'm going to marry her". The two lived in Atlanta, Cincinnati, Dallas and Houston before settling in Lancaster for the past 41 years.  Linda was a woman, who loved to decorate her home's, shop a good sale, always needed another pair of shoes, well known to QVC, and a collector of jewelry which her daughters will find great joy in wearing. Her best companions were her husband, her DVR and the second love of her life – her dog Bailey.  For 31 years, Linda found great joy working in the classroom at Forest Rose School. There she became part of a tight knit group of friends she often referred to as her Forest Rose Family. She developed a special relationship with all the children in her care and referred to them as "her kids". Her mission in Heaven will be to welcome "her kids" who pass before their family. Family and friends will miss her ever present smile, laughter and genuine interest in everyone she spoke to.  Please join her family for a celebration of life at the FRANK E. SMITH FUNERAL HOME, 405 N. COLUMBUS ST., LANCASTER, OHIO 43130. Visitation with the family will be on Friday, April 22, 2016 from 2-4 & 6-8 p.m. with a vigil service at 7 p.m. on Friday. Mass of Christian Burial will be held on Saturday, April 23, 2016 10:30 a.m. at St. Bernadette Catholic Church on Wheeling Road with Father Thomas Kessler as Celebrant. Burial will follow in St. Mary Cemetery, Lancaster, OH.  Memorial gifts may be given to either Forest Rose School, 1592 Grandville Pike, Lancaster, OH 43130 and in check memo, indicate for sensory trail in Linda's name or St. Thomas Humane Society c/o Cara Hinton at 6501 Red Hook Plaza, PMB 140 Suite 201, St Thomas, VI 00802.

Darlene Marie Prince-Mills
November 11, 1940 ~ April 26, 2009
Dora Cook-Stocking
April 13, 1939 ~ October 28, 2018
Dora "Red" A. Cook (Stocking), age 79, of Cohocton, NY passed away peacefully Sunday, October 28, 2018 after a brief battle with cancer. Dora was born April 13, 1939 in Scio, NY, the daughter of Alfred and Edith Ellsworth. She attended Wellsville High School and was married to William C. Cook on September 3, 1955. She was an active member of the Wallace Wesleyan Church in Wallace, NY. She loved spending her time crocheting, growing plants, reading, and spending time with her family.  Dora was predeceased by her parents, Alfred and Edith Ellsworth and her beloved mother-in-law, Lilah Waydelis and father-in-law, William C. Cook Sr.; also by her 3 infant children, Patti Ann, Joel Robert and Thomas Maurice.  She is survived by the love of her life, her husband of 63 years, William C. Cook of Cohocton, NY.; her children, Bill (Kim) Cook, Steve (Lorraine) Cook and Cheryl Cook; her grandchildren, Beth (Mike) Adams, Billy (Jill) Cook, Sarah (Caleb) Zeh, Cody, Jason, Maisy and Emily Cook; also her 10 great-grandchildren, Kyle, Kenyon and Kaitlynn Adams, Alex, Lilah, and Billy Cook, and Beau, Luke, Hawk and Jemma Zeh; also by her brother, Robert Ellsworth.  Her family invites you to a celebration of her life, 11 am, Friday, November 2, 2018 at the Wallace Wesleyan Church, 9079 Church Street Wallace, NY 14809. A dinner to follow directly after the service.
Sandy Stewart-Sweet
June 7, 1940 ~ March 10, 2018
Sandra "Sandy" E. Sweet, 77, of 32 Chestnut St., passed away Friday (March 10, 2018) at the Hart Comfort House of Allegany County. She was born June 7, 1940, in Manhattan and was the daughter of Ernest and Helen Hornburg Stewart. On May 9, 1970, in Wellsville, she married Oliver C. Sweet Jr. who predeceased her Jan. 12, 2014.
Sandra was a life-long resident of Wellsville. She was a secretary at Alfred University until she became a stay-at-home mom to raise her children. She was a member of the Cross Town Alliance Church of Wellsville who enjoyed senior bus trips, senior luncheons, reading, word games, reading the Bible and socializing with people. Sandra liked to play the piano and had substituted at several local churches and last played at the Hart House a week before she passed away. After her children had grown, she worked for the Green Thumb/Traveling Teachers and later worked at McDonalds on the Bolivar Road. She loved her family and, above all, the Lord.  Survivors include a daughter, Ellen Sweet of Wellsville; two sons, Charles "Chuck" (Marilou) Sweet of Olean and Edward "Eddie" Sweet of Belmont; one grandchild on the way; her stepmother, Betty Stewart of Williamsport, Pa.; two stepsisters, Denise and Diane; and several nieces, nephews and great nieces and nephews.  Friends are welcome to call from 11 a.m. to 1 p.m. Wednesday (March 14, 2018) at the Crosstown Alliance Church in Wellsville. Her funeral service will be held at the conclusion of the calling at 1 p.m. with Pastor Jeremy Gorham and campus Pastor Jon Schink presiding. Burial will take place in Stannards Cemetery and memorials may be made to the Cross Town Alliance Church.
 
Regina Butler-Conklin
April 26, 1940 ~ April 20, 1917
Regina Mae Conklin, age 76, of York's Corners, passed away on Thursday (April 20, 2017), at the Fiddlers Green Nursing Home in Springville. She was born on April 26, 1940, in the Town of Willing, to Claude and Edna Butler. Regina was married to Raymond Wilson Jr., then in 1973, in Hornell, she married Fred C. Conklin, who predeceased her in 2013.  Regina was a loving wife, companion, and mother. She loved to crochet, knit, garden, watch the geese and ducks on her pond, and cooking for family events and cookouts. Regina loved country and blue grass music, attending many local band functions and her favorite local band was Reunion. She was a member of the Canaseraga Ambulance Squad, and the Fireman's Auxiliary for both Canaseraga and Willing, and was a volunteer for the Salvation Army. In 1982, she had the pleasure of receiving a phone call from President Ronald Regan regarding the funding for new water lines in the Village of Canaseraga. Regina's biggest accomplishment was when she became Mayor of the Village of Canaseraga in 1993. Regina is survived by 3 sons, Kevin Wilson of Wellsville, Philip Conklin of Bradford, Pa., and Mike Conklin of Peoria, Ariz.; 2 daughters, Sarah (Joe) Farren of Jamestown, and Cathy (Marty) Linder of Scottsville; several grandchildren and great-grandchildren; several nieces and nephews; also special friends, James and Marcy Thacher, and Jaylyn and brothers; her first husband, Raymond Wilson Jr.   Regina was predeceased by her parents and stepmother, Elva Butler; a daughter, Patricia Murphy; 2 brothers, Richard Butler and Leonard Butler; infant sister, Marilyn Butler; and a grandson.
At Regina's request, there will be no calling hours and a private service will be held at a later date. In lieu of flowers, memorial contributions may be made in both Fred and Regina's name to the .

Laurence Fanton
October 12, 1940 ~ November 17, 2014

Norma Clark-Stocum
July 1, 1940 ~ January 17, 2018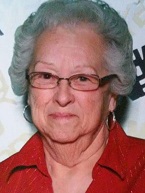 Norma E. Stocum, 77, of 18 West Water St., Friendship, passed away unexpectedly January 17, 2018 at her home. Born July 1, 1940 in Bolivar, NY, she was the daughter of Roland and Lucetta Havens Clark. On December 28, 1958 in Whitesville, she married Ira E. Stocum Jr. who predeceased her June 24, 2009. Norma grew up in Wellsville, attended Wellsville High School and after her marriage to Ira, moved to Friendship and there her and her husband began to raise their family. During that period of time she was employed at the Wellsville Manor Nursing home for several years. Later she was caretaker for many people in Friendship and the surrounding area, retiring in 2016.  She loved birds, doing puzzles, gardening, collecting recipe books, reading and going to the Seneca Casino. Most of all she loved her family and spending time with them.  She was a member of the Friendship and Richburg Senior Citizens Club and enjoyed the outings with her friends.  Surviving are two sons, Mike (Michelle Carlin) Stocum of Corning, NY and Dennis (Amber Carlin) Stocum of Friendship; three daughters, Denise Stocum, Lori (Tim) Bowker and Barbara (Jason) Davis all of Friendship; 20 grandchildren and 56 great grandchildren; three sisters, Roseanna (Chester) McCasslin of Woodhull, NY, Grace Kay Duell of Wellsville and Janet Thurston of Wellsville; and several nieces and nephews.  Norma was predeceased by a brother James Clark Sr.  Friends may call at the Treusdell Funeral Home, Friendship on Saturday, January 27, 2018 from 11:00 a.m. to 1:00 p.m. where funeral services will be held at 1:00 p.m. on January 27, 2018. The Rev. Robert Mackmer of Belfast will officiate and burial will be in Maple Grove Cemetery, Friendship. A memorial service will be held by the family at a later date. Memorials may be made to the Friendship Free Library.
Betty Bierman-Layfield
February 27, 1940 ~ June 26, 2016
Barbara Layfield, age 76, of the Stannards Road passed away on Sunday, June 26, 2016 at Highland Hospital in Rochester. Barb was born on February 27, 1940 in Wellsville to Nelson A. and Gladys Harder Bierman. Barb was a longtime resident of the Wellsville Area who moved to Webster to live with her sister. She graduated from Wellsville High as the Salutatorian of her class. Barb graduated from both Alfred State College and Empire State College with honors. She worked for the former First Trust Bank in Wellsville, for a time in Olean, prepared business tax returns and retired from Allegany ARC in 2011. Barb enjoyed researching ancestry, sewing clothing, reading and word search puzzles. She was a member and past treasurer of the DAR of this area and the First United Methodist Church of Wellsville. Barb is survived by her beloved dog, "Honey", her sister Carol (Ken) Prautzsch of Webster and many cousins throughout the country.  Barb was predeceased by her parents, Nelson and Gladys. Friends are invited to call on Friday, July 1, 2016, from 10 to 11 am at the First United Methodist Church on Maple Avenue in Wellsville where her funeral service will take place at 11 am. Reverend Greg DeSalvator will preside and burial will take place in York's Corners Cemetery. In lieu of flowers please consider donations the either the First United Methodist Church or to the Allegany County SPCA.
Vernon "Eugene" Cornelius
December 16, 1938 ~ July 4, 2009
Vernon "Eugene" Cornelius, 71, of 92 Clark Street died on Saturday, July 4, 2009 at the Wellsville Manor Care Center following a brief illness. He was born December 16, 1938 on Beech Hill in the Town of Willing, the son of the late Richard and Mildred (Latten) Cornelius. On June 25, 1966 in Wellsville he married the former Marilyn J. Abbott who survives. Eugene was a former resident of the Town of Willing; he was a 1958 graduate of Wellsville High School and served with the U. S. Army from 1961 to 1963. He was formerly employed by the M & W Tire Company in Wellsville and for the Dresser-Rand Corporation in Wellsville. He retired from Dresser in 2000 after 35 years of service. He was a member of the Morrison-Hayes Post 702 American Legion, attended Brookside Wesleyan Church in Wellsville and enjoyed hunting. Memorial suggestions include to the Wellsville Volunteer Ambulance Corps. Surviving in addition to his wife are two children, Kathleen (Marc) Morehouse of Wellsville and Kevin (Jessica) Cornelius of Coudersport, PA, three grandchildren, Adam and Grace Morehouse and Nathan Cornelius, one sister, Anita (Henry) Graham of Tioga, PA and several nieces & nephews. He was predeceased by three brothers, Fred, Gerald and Edward Cornelius. Friends are invited to call from 2:00 to 4:00 and 7:00 to 8:00 pm on Wednesday at the J. W. Embser Sons Funeral Home Inc. in Wellsville. The funeral will be at 10:30 am Thursday, July 9th in the funeral home with Pastor Robin George presiding. Burial with military honors will follow in Woodlawn Cemetery in Wellsville. Memorial suggestions include the Wellsville Volunteer Ambulance Corps.
Joyce Wood Lehman
September 17, 1940 ~ November 15, 2006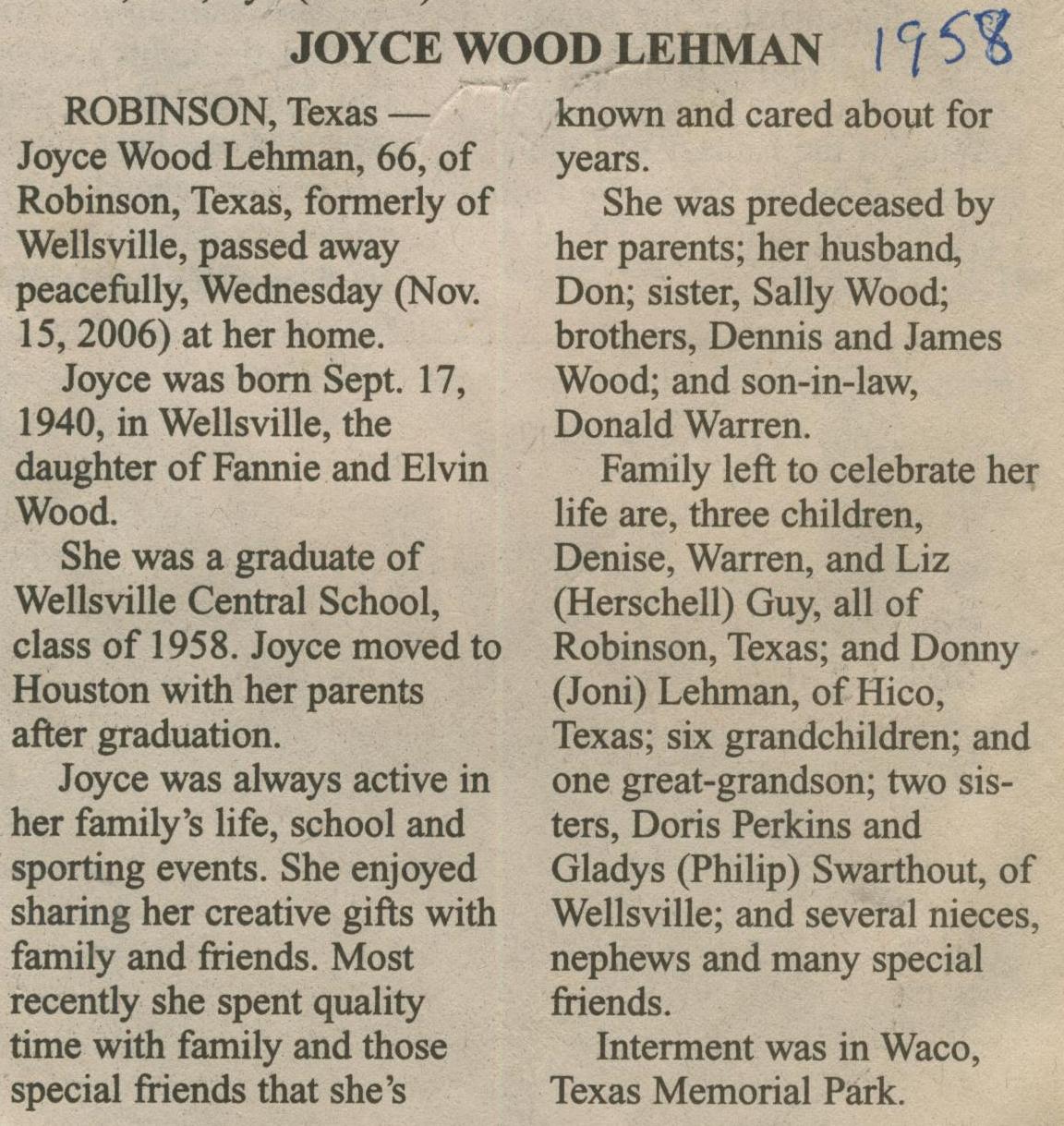 Donald Lehman
June 23, 1940 ~ June 25, 2000
Gretchen Clemons-Jones
April 3, 1940 ~ January 22, 2014
Gretchen Clemons Jones, 73, passed away Wednesday (Jan. 22, 2014) at her home in Tampa, Fla., surrounded by family. She was born in Wellsville, N.Y., on April 3, 1940, the daughter of Frank and Eleanor Clemons. Gretchen was a graduate of the Wellsville Central School. She is survived by two sons, Thomas Kinder of Tuscon Ariz., and Michael Kinder of Tampa Fla. In addition, she is survived by one sister, Joyce Roeske of Tampa, Fla.; and several nieces and nephews. Gretchen was previously married to Richard Kinder and Robert Jones. Gretchen was predeceased by her parents, Frank and Eleanor Clemons, and a very dear friend, John Greene. She was a former member of the Women of the Moose and the American Legion Auxiliary, both of Wellsville. In addition, she was an avid Bingo player and an excellent seamstress. At Gretchen's request, there will be no visitation. Donations may be made to the American Cancer Society , P.O. Box 22718, Oklahoma City, OK 73123 or LifePath Hospice, 3010 W. Azeele Street, Tampa, FL 33609. Donations may be made to the charity of the donor's choice .
 John Raymond White
April 19, 1940 ~ October 11, 2008
Robert Lloyd Macauley Jr.
July 25, 1940 ~ April 16, 2000
Sharon L. Pohl-Lentz
July 2, 1940 ~ June 1, 1998
Susan Saunders
February 19, 1940 ~ December 9, 2007
Virgil N. Buchholz
July 24, 1939 ~ November 18, 2014
Robert Joseph Rapan
October 8, 1938 ~ April 14, 1997
James R. Faber Sr.
December 24, 1940 ~ April 13, 2001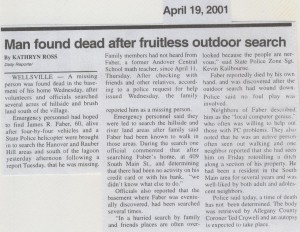 Donald Thompson
February 15, 1 940 ~ February 4, 1967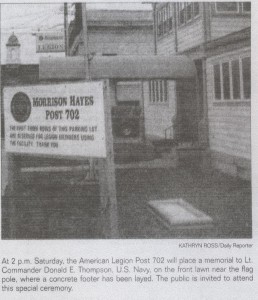 Alan Christian Kruger
September 24, 1940 ~ June  27, 2013
Donald Louis Wesche
April 9, 1939 ~ July 28, 2001
Loretta Brown-McKeehan
November 20, 1940 ~ February 26, 2010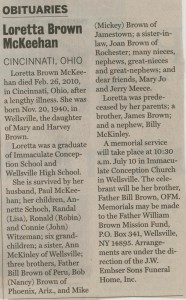 Nathala M. Houghtling-Pitts
June 26, 1938 ~ September 23, 2014
Patricia Carter-McDermott
1939 ~ December 7, 2007
Robert L. Bower
July 20, 1939 ~ May 29, 1999

Jan Dayton
November 1, 1940 ~ October 22, 2010
Ralph Edwin Truax
June 22, 1938 ~ May 22, 1996
Dale Sprague
August 16, 1940 ~ February 5, 1994
Robert Lloyd MacAulay
July 25, 1940 ~ April 16, 2000
Linda Gay Stanton-Hill
April 18, 1940 ~ October 28, 2001
Terry George Klinger
June 17, 1940 ~ January 14, 2006
Betty Canfield-Armison
April 25, 1940 ~ July 29, 1998
William Frank Cole
October 11, 1938 ~ November 5, 1998
Frank Roger Meyers
July 3, 1940 ~ July 22, 2005
Daniel Grant Duke
June 2, 1939 ~ November 3, 1984
U.S. ARMY – Veteran
Richard Roche Jr.
February 1, 1940 ~ October 28, 2014
Richard M. "Rick" Roche Jr., 74, of 4904 State Route 36, passed away Tuesday (Oct. 28, 2014) at St James Mercy Hospital. Born in Wellsville, Feb. 1, 1940, the son of Richard M. Roche Sr. and Edna Biehler Roche, he had resided in Wellsville during his early life and was a graduate of Wellsville High School, Class of 1958. Rick later attended Paul Smith College and Alfred University. He moved to Canisteo in 1958 and had owned and operated the "Kill Buck Inn" for over twenty years until selling the business in 1987. Rick then began working for the Canisteo-Greenwood School District, and retired in 2008 as a copy technician in the elementary school. Rick served his country as a member of the United States Army from 1960 until 1963, and later served in the New York Army National Guard for six years. He was a devout Catholic, a member of Our Lady Of The Valley Parish and a communicant of St. Ann's Church in Hornell.  Rick enjoyed gardening and had discovered the true meaning of life and displayed that through his relationship with his family, friends and especially his grandchildren. He will be especially remembered for his great sense of humor.  He was predeceased by his parents and his brother, Jon Patrick Roche, in 1969. He is survived by his wife, Deborah Roche, to whom he was married Sept. 24, 1978; two daughters, Jacquelyn (Jerry) Updyke of Greenwood, and Brinette (Harold) Steffey of Hartsville; his two sons, William (Renee) Roche of Hornell, and Jon Roche of Canisteo; seven grandchildren, Colene Roche, Edward McMichael, Alicia Twichell, Cassandra Hilligus, Trinity Gonzalez, Nicholas Gonzalez and Gabrielle Steffey. He is also survived by his mother-in-law, Verda Miller of Canisteo; and his former wife and good friend, Bonnie Gielen of Canisteo.  There will be no public visitation. Family and friends are invited to meet the family at St. Ann's Church in Hornell where a Mass of Christian Burial will be celebrated on Saturday at 11 a.m. Burial with military honors will follow at Hillside Cemetery in Canisteo. Friends may make memorial contributions to: The Canisteo Valley Scholastic Enrichment Foundation, Canisteo-Greenwood Central School, 84 Greenwood Street, Canisteo, NY 14823.
Edwin Francis Hunt
December 21, 1939 ~ August 21, 2000
Robert Hogan
May 13, 1939 ~ May 26, 2005
 Peter Jordan Childs
October 10, 1940 ~ February 21, 1996